Lumatek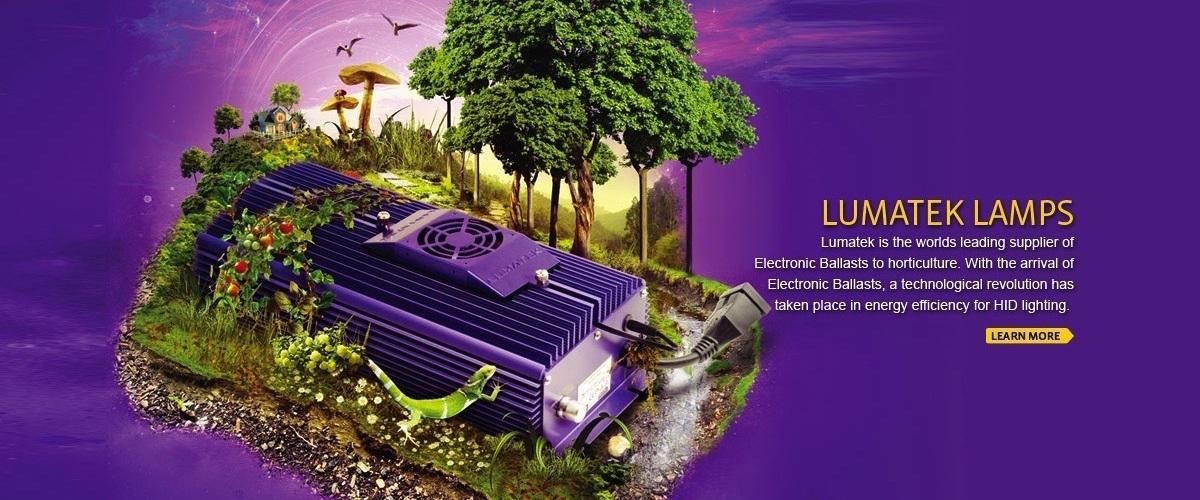 WELCOME TO LUMATEK. MORE LUMENS, MORE BLOOMS…
Lumatek is the number one supplier of Electronic Ballasts to hydroponics and horticultural industries worldwide and is proudly available in at least 15 countries. Not stopping at electronic ballasts, the full Lumatek line offers exceptional quality, High-Par output lamps, ballast accessories to actively enhance temperature control and the latest in innovative lighting solutions, the Plasmatek series.
Lumatek products are sold into government research facilities, major nurseries, top universities and numerous publicly traded companies. This solid outreach makes Lumatek the most proven product in the market.
WHY ELECTRONIC?
Electronic ballasts offer proven efficiency over dated, magnetic ballasts which were developed over 100 years ago. Independent laboratory results show a full 30% gain in brightness when using a Lumatek Electronic Ballast compared to magnetic options.
In traditional HID systems, this means more lumens per watt of energy and, ultimately, more blooms per watt for your plant. Whether searching for the highest output, Lumatek 1000W, Cadillac of dimmable electronic ballasts or questing for the smallest, high-quality, air-cooled, dimmable powerhouse known as The Lumatek Mini, the proven strength of the Lumatek line provides you with a multitude of solid solutions.