WELCOME GROWERS
The year 2021 marked the dawn of a new era for all growers. With significant innovations and improvements in LED technology, pioneered by none other than LUMATEK, the introduction of the world-class 'Zeus LED' lineup finally made professional lighting of unbeatable quality accessible and affordable for home growers.
As we step into 2023, it promises to be the most electrifying year yet! We're charging forward with technology at a rapid pace and are thrilled to introduce new additions to our groundbreaking horticultural LED lighting lineup. LUMATEK's focus now shifts towards empowering growers to delve even deeper into their craft, offering greater control over their cultivation operations. Expect deeper environmental grow analysis, specialized light spectrums, and regular articles on industry research and development in the coming year. With our foundations firmly in place, growers can anticipate leveraging LUMATEK's well-established LED lineup with the next generation of fixtures and accessories designed to enhance what they already have and elevate their craft to new heights.
We firmly believe that sharing our passion and knowledge is the key to success, not only for growers but also for LUMATEK. By assisting growers in their journey, we ensure the advancement of technology and the evolution of techniques within the growing community and beyond.
HELPING GROWERS THRIVE, TOGETHER.
1 Related Content Found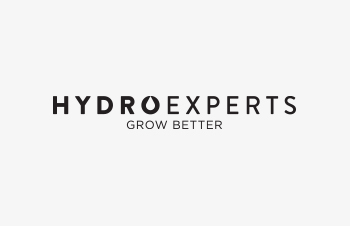 Welcome to Hydroexperts, your one-stop shop for anything related to hydroponics. Our Hydroponics category is your entryway to a world of bright, effective, and thriving plant cultivation, regardless of your level of gardening experience or where you are in your quest for sustainability. With our selection of hydroponic grow lights, grow tents, hydroponic nutrients, environment, hydroponic mediu ...
READ MORE
WHY CHOOSE LED?
There are several compelling reasons to opt for LED lighting:
Energy Savings: Lumatek LED solutions offer significant energy savings, potentially reducing electricity consumption by up to 40%. Studies also suggest that LED-lit canopies can yield more produce per kilowatt-hour.

Enhanced Plant Performance: Initial research indicates that growers using LED lighting may witness increased yields and alterations in cannabinoid and terpene profiles. This leads to more consistent medicinal product characteristics from one harvest to the next.

Flexible Light Intensity: Lumatek LEDs can be dimmed to adjust Photosynthetic Photon Flux (PPF) levels, catering to the specific needs of different crops and growth stages without compromising spectral power distribution or efficiency.

Low Maintenance: Lumatek LEDs are designed for long-term use, boasting a remarkable 60,000-hour lifespan, supported by an industry-leading 5-year warranty. This reduces the need for frequent maintenance and replacements.

Reduced HVAC Costs: Highly efficient Lumatek LEDs consume less wattage, resulting in less heat being released into the growing space. This can potentially lead to lower HVAC (Heating, Ventilation, and Air Conditioning) loads and operating expenses.

Safety: Lumatek LED drivers are intelligent and equipped with comprehensive circuit protection features, including safeguards against over/under voltage, short circuits, and excessive temperatures. Lumatek Zeus LED drivers also feature auto-power adjustment to match the number of connected light bars. Additionally, all Lumatek LED fixtures are CE certified and compliant with LVD (Low Voltage Directive) and EMC (Electromagnetic Compatibility) standards.
In summary, choosing LED lighting not only offers energy efficiency but also has the potential to improve crop performance, reduce maintenance, cut HVAC costs, and ensure safety and compliance with industry standards.
Q: What is the Lumatek's warranty?
A: As one of the highest warranties on the market, the warranty on Lumatek products attests to our commitment and trust in the outstanding quality of the manufacturing process, high-end components and secure packaging.
Lumatek LED Zeus - 5 Years Warranty
Lumatek LED Greenhouse - 3 Years Warranty
Lumatek LED ATS - 3 Years Warranty
Lumatek Lamps - 1 Year Warranty
Lumatek Controllers - 3 Years Warranty
Lumate HID Fixtures - 3 Years Warranty
Q: Is it important to know the type and brand of the diodes used in an LED when you're choosing your grow lights?
A: Absolutely. It's essential for growers to pay attention to the components of an LED light, including its diodes. Leading manufacturers such as Lumileds and Osram should always be taken into consideration.
Q: Does temperature have an impact on the performance of LED grow lights?
A: Indeed! The lower the temperature of the LED grow light, the better its performance will be.
Q: For indoor cultivation, is it necessary to opt for Full Spectrum LED grow lights?
A: Yes, it is vital. If a grower intends to cultivate indoors from seedling to harvest, selecting a full spectrum fixture is crucial. Making the right choice of LED grow light and using it correctly will significantly influence the crop's quality.