Lumatek LED Grow Light - VF90W | 220-240V | PPFE 2.4Umol/J | IP65
Dimmable | Passive Cooling | 216 White & 144 Warm Diodes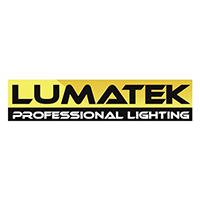 Products You May Need

If cart total is less than $499*
Freight applies
If cart total is $499* &amp above
Free
*excluding bulky items

Calculate shipping
SECURE PAYMENTS WITH





Lumatek 600W Driver for VF LEDs can run maximum of 7 Lumatek VF90W!
Lumatek has innovated again and came up with the ideal LED fixture for Seedlings, Clones and for any low PPFD target plants. Meet the new VF90W, with Vertical Farming Range (VF Range). These versatile high efficacy fixtures will ensure you reach your goals when used in Vertical Farming applications. From propagation factories and nurseries, climate chambers, warehouse farms, containers, among others, the Lumatek VF range will deliver the adequate light quality spectral and photon flux levels you need.
The VF90W comprises three 30W LED bars with 4000K White and 3000K Warm White diodes, with a total PPF output of 244 umol/s and a 2.4 umol/J Efficacy. The VF range already includes the new clear Glue protection cover technology on the LED bars; resulting in higher light transmittance of 99% without light loss, extended lifetime of diodes, extra corrosion resistance and high waterproofing of IP65. For basic maintenance, simply clean the bars with wet cotton. The fixture will require a 650W Driver (sold separately) that can run up to 7 VF90W fixtures per unit and can be dimmed with a 0-10V Light Dimmer (also sold separately) or externally controlled with our Digital Panel Plus 2.0 or any other Universal Controller 0-10V.
Universal Control Systems Compatibility
Lumatek LED Fixtures can be fully controlled with either the Lumatek Digital Panel Plus 2.0 or with any other Control System that utilises 0-10V output signal. Even if your Universal Controller has an RJ port interface, you can still run our LEDs by using a signal converter RJ to 0-10V control adaptor.
Documents

Download PDF brochure
Specifications
Efficacy: 2.4 umol/j
PPF: 244 umol/s
Input Voltage: 220-240v, 50-60hz
Driver: 650w Driver (Sold Separately), Each One Can Run Up To 7 X Vf90w Fixtures
Input Power: 95w (±5%)
Footprint: 1.2x0.6m
Application:

Multi-layer,
Vertical Farming,
Racks/shelves

Waterproof & Dustproof: Ip65
Lifetime (Led Bars): 60 000 Hrs
Light Distribution: 120°
Light Source:

4000k White High Spec Diodes;
3000k Warm White High Spec Diodes

CCT: 3600k
Quantity Of Led Bars: 3 x 30w
Quantity Of Diodes Total:

White - 216
Warm White - 144

Quantity Of Diodes Per Led Bar:

White - 72;
Warm White - 48

Diodes Power Proportion:

White - 60%;
Warm White - 40%

Diodes Efficiency:

4000k White High Spec 2.6 umol/j;
3000k Warm White High Spec Diodes 2.55 umol/j

Dimmable:

Off-25%-50%-75%-100%
With 0-10v Light Dimmer (Connected To Driver)

External Control:

With Lumatek Digital Panel Plus 2.0 Or Universal Controller 0-10v (Connected To Driver)

Weight: 1.72 Kg
Dimensions: 1207 X 521 X 20.5mm
Thermal Management: Passive Cooling
Power Factor: 0.95
Max. Ambient Temperature (@ 1000w Power): 25°c
Btu (With Driver Attached): 307 Btus/h
Certifications:

Ip65
Rohs Directive 2011/65/eu And (Eu)2015/863)
In The Box
[1] x Lumatek LED Grow Light - VF90W | 220-240V | PPFE 2.4Umol/J | IP65
Very high efficacy up to 2.4 µmol/s/J
Very high PPF output for high intensity 244 µmol/s
Unique and innovative large foldable frame designed for wider rectangular coverage
Outstanding light spread and distribution in 1.5x0.6m grow area
High-quality Lumatek LED drivers
New Clear Glue protection cover technology on LED bars
Top bin LEDs
Balanced full spectrum
Fully Dimmable
User-friendly Plug & Play Assembling
3-Year Replacement Warranty
If the product is faulty within the warranty period, the product will be replaced with a new one.
Please send the product to the following address on the contact us page.