Lumatek 680W Greenhouse Top Light LED - Red + Blue | 200-400V | 3.4Umol/J | IP65
Dimmable | Passive Cooling | Osram Diodes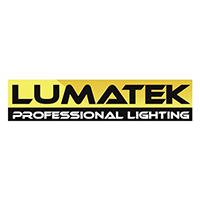 Lumatek
OUT OF STOCK
FREE SHIPPING
SECURE PAYMENTS WITH

BUY NOW, PAY LATER
Pay in 4, interest-free. Afterpay it.

ZIP NOW, PAY LATER
Repay on a convenient weekly, fortnightly or monthly schedule.

ENJOY NOW, PAY LATER





This is a special order item, with an estimated backorder time of 15 to 20 Weeks.
Introducing the 680W GH TOP LIGHT LED (Red + Blue), a new Lumatek commercial greenhouse led range. Innovative, Slim, Compact, Powerful and Efficient Top Light LED fixtures, designed specifically for Greenhouse use.
The 680W GH Top Light (Red + Blue) is a very high performance, innovative, slim, compact, powerful and efficient LED for Greenhouse use. This unit was designed for high PPFD target flowering crops, using only the highest grade components allowing you to achieve your goals and correct DLI throughout the year. Only the highest grade components and world-class performance allow you to achieve your goals throughout the year.
Specifications
Efficacy: 3.4 umol/j
PPF: 2285 umol/s
Input Voltage: 200-440V, 50-60HZ
Driver: 650w Driver (Sold Separately), Each One Can Run Up To 7 X Vf90w Fixtures
Input Power: 680W (±2%) @380V
Input Current: 1.8A @ 380V 100%
Application:
Waterproof & Dustproof: Ip65
Lifetime (Led Bars): +50 000 Hrs
Light Distribution: 100°-120°
Light Source:

450nm Blue Diodes Osram GD 2.14;
660nm Red Diodes Osram SQ4.24

Quantity Of Diodes Total:
Diodes Power Proportion:
Diodes Efficiency:

Blue Osram GD 2.14 2.7 µmol/J;
Red Osram SQ4.24 3.85 µmol/J

Dimmable:
External Control:

With Lumatek Digital Panel Plus 2.0 Or Universal Controller 0-10v (Connected To Driver)

Weight: 8.8 Kg
Dimensions: 653.5 x253.9 x 117.5mm
Spectrum:

Blue 13,4%;
Green 0,13%;
Red 86,2%;
FAR-RED 0,25%

Thermal Management: Passive Cooling
Power Factor: 0.97
Max. Ambient Temperature (@ 680w Power): 40°c
Btu (With Driver Attached): 2320 Btus/h
Certifications:

CE: EN 60598-1:2015/EN 60598-2-1/EN 62031:2008
+A1:2013+A2:2015/EN 62493:2015/EN 62471:2008
In The Box
[1] x Lumatek 680W Greenhouse Top Light LED - Red + Blue | 200-400V | 3.4Umol/J | IP65
[1] x Power Cable with Twist-Lock
[1] x Hanging Set
[1] x Manual
WHY LED?
Benefits include energy savings: Lumatek LED solutions demonstrate the potential to save 40% on electricity and studies indicate that LED-lit canopies can generate more yield per kWh.
Plant and crop performance: initial studies indicate growers using LED lighting may experience yield increases and changes in cannabinoid and terpene profiles, leading to more consistent medicinal product profiles from harvest to harvest.
Flexible light intensity: Lumatek LEDs can be dimmed to adjust PPF level to suit crop and growth stage without changing spectral power distribution or losing efficiency.
Less maintenance: Lumatek LEDs are rated for 60,000 hours of use supported by a market-leading warranty.
Reduced HVAC: Lumatek LEDs are highly efficient and less wattage consumption means less heat released into the space, allowing for potentially lower HVAC loads and operating expenses.
Safety: Lumatek LED drivers are intelligent and feature full circuit protection including over/under voltage, short circuit and over-temperature protection. Lumatek Zeus LED drivers also feature auto-power increase/decrease to match the number of light bars connected to the fixture. All Lumatek LED fixtures are CE certified LVD and EMC compliant.
3-Year Replacement Warranty
If the product is faulty within the warranty period, the product will be replaced with a new one.
Please send the product to the following address on the contact us page.