The Magical Butter Machine from Hydro Experts is the easiest way to infuse herbs, spices and oils to create flavoured butters, oil blends and gourmet edibles. With its non-stick trays and filter press, the Magical Butter Machine allows you to decarbox up to 2lbs of herbs, spices and coconut oils in under an hour for delicious homemade edibles and infused condiments.
The Magical Butter Machine features a powerful motor that expertly grinds and circulates your ingredients for fast and effective extraction. The non-stick butter tray and gummy tray make it simple to produce the perfect consistency butter or oil infusion while containing any mess. And the innovative filter press system allows you to easily separate your infused oil and herbs when the cycle completes.
Whether you're looking to make cannabis-infused butter or herb-infused olive oil, the Magical Butter Machine is a professional-grade tool that handles all the hard work so you don't have to. Create perfect infusions of magical butter, cannabis oil, herbal oil blends and gourmet edibles with ease using the reliable and easy-to-use Magical Butter Machine.
1 Related Content Found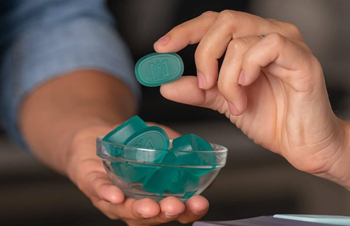 Create delectable homemade gummies with Magical Butter's specialized mixes and recipes. Elevate your edibles by customizing flavours and infusing them with your favourite herbs. Ingredients and Preparation: To craft magical bu ...
READ MORE
Why Choose Magical Butter?
1. User-friendly Design
Making delicious infusions is now simpler than ever. There are no complex technological requirements for the Magical Butter machine. It is simple to make powerful infusions with just the touch of a button, making it usable by cooks of all skill levels.
2. High-quality Materials
Expect nothing but the best. Magical Butter machines come with an immersion blender, a digital thermostat, and a tough stainless steel pitcher. This guarantees that every time you receive an infusion, it will be both effective and clean.
3. Wide Range of Applications
The Magical Butter machine serves a variety of customers, including amateur cooks, aspiring mixologists, and herbal enthusiasts. Be it sauces, soups, salad dressings, or even homemade herbal butter and tinctures, add enchantment to your creations. The possibilities are endless.
Q: Can the Magical Butter Machine decarb?
A: No, the MB2e is not designed for proper decarboxylation. For this purpose, we offer the DecarBox, ensuring you achieve the best results.
Q: How do I clean my machine?
A: Cleaning is a breeze. Rinse the pitcher and blades, avoiding immersion of electrical or black plastic parts. Add water and a drop of dish soap between the MIN and MAX lines, secure the lid, and press "Clean" for optimal results. Clean immediately after use for best outcomes.
Q: Does the Magical Butter Machine produce a smell?
A: Magical Butter machine employs scent-lock technology to contain most of the odour. While it may not eliminate it entirely, any lingering scent dissipates quickly. For decarboxylation, a slight smell may be present, but our Decarbox and airtight lid help mask it.
Q: Is the Magical Butter Machine worth the investment?
A: Absolutely! It's a game-changer for enhancing your edible experiences. Create a wide range of culinary infusions, from sauces to desserts, tailored to your preferences. The machine pays for itself, offering peace of mind and control over dosage and strength.
Q: What is a Magical Butter tincture?
A: A tincture is a concentrated liquid obtained through alcohol extraction. Use it under the tongue or infuse it into foods and drinks for a versatile medicinal experience.
Q: How do I make Magical Butter gummies?
A: Follow the link (Magical Butter Gummies) provided for a detailed gummy recipe, ensuring your creations are as delightful as they are potent.
Q: What if my Magical Butter machine requires warranty-related service or repair?
A: Rest easy knowing all Magical Butter products come with a one-year warranty from the purchase date. For assistance, contact our support team at support@hydroexperts.com.au.
Q: Which type of coconut oil is recommended?
A: Opt for liquid unrefined organic coconut oil for optimal results in your infusions. This choice ensures efficient extraction and absorption of beneficial properties.