Gorilla Grow Tents are the best-selling grow tents in the world. In the short time since the company's conception in 2011, it has arguably produced the best grow tents available on the market. Their aim was to create the thickest, strongest and most durable grow tent available, while not compromising on size or safety. The Gorilla tents are also designed to reduce sound, be odor-proof and with great insulation to make it easier to maintain optimal growing temperatures.
Our range of Gorilla Grow Tents come in different sizes, ranging from 2X4 ft all the way up to the massive 10X20ft tent for serious indoor gardeners. We also stock Gorilla Grow tent poles, SCROG nets, CFM kits and extension kits for various dimensions.
2 Related Content Found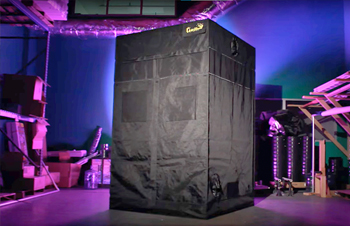 The all-new LITE LINE has been engineered for growers that want a Gorilla Growing Experience, but are on a budget. These tents feature the same quality as Gorilla Grow Tent, but with a few design changes. In a side-by-side comparison of the standard Gorilla Grow Tent and the LITE LINE, the original is KING. But, we gladly welcome the King's baby brother to the ...
READ MORE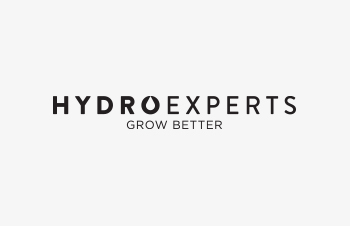 Welcome to Hydroexperts, your one-stop shop for anything related to hydroponics. Our Hydroponics category is your entryway to a world of bright, effective, and thriving plant cultivation, regardless of your level of gardening experience or where you are in your quest for sustainability. With our selection of hydroponic grow lights, grow tents, hydroponic nutrients, environment, hydroponic mediu ...
READ MORE
THIS IS THE STORY OF THE CREATION OF THE GORILLA GROW TENT, THE WORLD'S #1 RATED GROW TENT MADE FOR PROFESSIONALS AND PERFECT FOR BEGINNERS.
Frustrated with the current selection of indoor hydroponic and soil grow tents available for sale, a group of California growers, designers, and engineers collaborated in San Francisco in 2011 to revolutionize the future of indoor gardening. Their goal was simple: produce the thickest, strongest, and most durable indoor grow tent that could also adjust vertically to instantly increase much-needed grow space.

The message was clear, "Let's create THE dream design that will completely redefine what it means to grow in a tent. Let's transform what 'grow tent' even means. Let's create an entirely new indoor growing environment that is safe, smart, big, strong, tall, quiet, odor-proof, stealthy, insulated, durable, and long-lasting. After multiple design revisions and patent submissions, the result of their collaboration was a grow tent that defies comparison to other tents. Some early adopters believe that it actually transcends the term "tent" and more accurately compares to more traditional permanent and structural grow spaces like basements and attics and in itself is a true indoor grow room.

When it came time to name their new creation, the collaborators decided to honor the great Gorilla, which exemplifies many of the same traits as their new creation; strong, reliable, durable and intelligent. The mission of Gorilla Grow Tent is clear: "to supply every grower with the most innovative and ideal indoor growing environment."
Q: How to maintain and clean your Gorilla Grow Tent?
A: When it comes to cleaning your Gorilla Grow Tent, always opt for a soft cloth. For an overall clean, especially on the internal reflective Mylar liner, use a mixture of 1 part hydrogen peroxide to 10 parts warm water. If you need to treat spills or spots, use a solution of 1 part bleach to 5 parts warm water.
Q: What Sets Gorilla Original and Gorilla Lite Line Tents Apart?
A: There are five key distinctions between the Original Gorilla Grow Tent and the Lite Line Grow Tent:
The steel frame diameter of Lite Line tents is slimmer, measuring 16mm, while the Original GGT ranges from 19mm to 22mm depending on size.
The Lite Line tent canvas is thinner at 210D, whereas the Original GGT boasts 1680D canvas.
Lite Line tents lack the Infrared Blocking insert on the roof, a standard feature in Original GGT roofs.
Lite Line tents come with a standard height of 6 ft 7 inches, whereas the Original GGT stands at 6 ft 11 inches. However, both lines maintain these heights, except for the 2×2.5ft size, which is 1ft shorter in each tent line.
The Lite Line tents do not include a 1ft extension, which must be purchased separately, while the Original GGT comes with an included 1ft extension kit.*
Q: Can I Utilize the 2FT Extension Kit with a Gorilla Shorty Tent?
A: The Shorty Tent was designed for spaces with height restrictions, resulting in a shorter door opening compared to a typical grow tent. We designed it to be compatible with the Standard 2ft Extension Kit to offer versatility for taller settings, although it won't increase the height of the door opening. This design choice prevents zipper issues over long distances while maintaining structural strength, all while still allowing for height extension versatility.