Cyco
OUR COMPANY
S.J. Enterprises was established in 2008 and are the proud manufactures and distributors of the Cyco Platinum Series brand. Our vision is to provide a market savvy and cutting edge range of hydroponic plant nutrients and additives to the Hydroponic industry. We utilize the latest technologies and source only the best ingredients for our products. S.J. Enterprises also researches and tests stringently to assure only the best products are developed.
OUR MISSION
Our aim is to create new benchmarks in product quality and the results they achieve. We endeavor to deliver a business platform that informs both internal and external customers on how to accomplish the best results from using the Cyco Platinum Series products.
OUR PRINCIPLES
We listen, we research and have designed a unique range of products that are developed to meet all our clients needs to succeed in hydroponic gardening. We ensure that product knowledge is supported and given to both the wholesaler and retailer for the end user to maximize the most out of the Cyco Platinum Series products.
OUR PEOPLE
Our employees are excited about Cyco Platinum Series products and stand behind their brand 100%. We have over 28 yrs experience in the hydroponic industry and are passionate about the products we produce and the services we provide to continually improve industry standards. We have a shared intellectual pool that covers marketing, research, product development, retail, wholesale, agronomy and business management. This combined company intellect integrated with our passion gives us a new industry benchmark in delivering both product and service.
OUR CAPABILITIES
S.J. Enterprises offer a premium range of plant nutrients and additives to the hydroponic market.
---
1 Related Content Found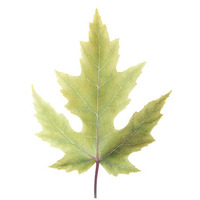 Sulphur is one of the molecular building blocks for a number of proteins, hormones and vitamins, such as vitamin B1. It appears in many important plant tissues, such as in seeds and in cellular moisture. In the form of sulphate, sulphur fulfils an important role in the water equilibrium in the plant, as well as in the soil. For hydroponic gardening, all the nutrients a plant needs are given while watering. As a result of this, fertilisers designed for hydro culture contain high concentrations of lime and sulphur. In order to prevent calcium and sulphur from reac ...
---