Cyco
Cyco specialises in cutting edge hydroponic nutrients and hydroponic additives for maximum yield. Cyco boasts more than 28 years' experience in the hydroponics industry, and their focus on the industry has made them and their products renowned and trusted in hydroponic growing.
Product knowledge is supported and given to both the wholesaler and retailer for the end user to maximize the most out of the Cyco Platinum Series products. Cyco Platinum Series products are sold by only the best-certified retailers with the product knowledge to support the Cyco Platinum Series brand. And Hydro Experts is one of them. We, at Hydro Experts, stock a wide range of Cyco Nutrients and Additives such as Cyco Platinum Series for Bloom, Boost, Suga Rush, Silica, Swell, Uptake, Cyco Premium Outdoor Fertilizer Vegetative, and more.
---
1 Related Content Found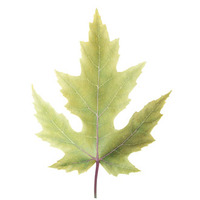 Sulphur is one of the molecular building blocks for a number of proteins, hormones and vitamins, such as vitamin B1. It appears in many important plant tissues, such as in seeds and in cellular moisture. In the form of sulphate, sulphur fulfils an important role in the water equilibrium in the plant, as well as in the soil. For hydroponic gardening, all the nutrients a plant needs are given while watering. As a result of this, fertilisers designed for hydro culture contain high concentrations of lime and sulphur. In order to prevent calcium and sulphur from reac ...
---