Lumatek LED Grow Light - ATS 300W PRO | 3 Years Warranty
Ideal for 1M x 1M Grow Area | Fully Dimmable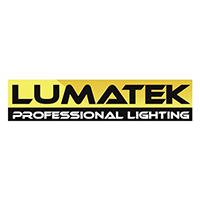 Lumatek
SECURE PAYMENTS WITH

BUY NOW, PAY LATER
Pay in 4, interest-free. Afterpay it.

ZIP NOW, PAY LATER
Repay on a convenient weekly, fortnightly or monthly schedule.

ENJOY NOW, PAY LATER





Lumatek ATS 300W Pro LED Grow Light: Illuminate Your Indoor Garden
Elevate Your Grow Game
Step into the future of indoor horticulture with the Lumatek ATS 300W Pro LED Grow Light. This powerhouse of a fixture is your ticket to achieving bountiful yields in even the tightest of grow spaces. Say goodbye to dimly lit corners and hello to vibrant, thriving plants.
Shedding Light on Lumatek's Brilliance
Exceptional Efficiency and Power
The Lumatek ATS 300W Pro LED is a lightweight yet high-performance fixture that pushes the boundaries of what's possible in indoor gardening. With an impressive Photosynthetic Photon Flux (PPF) of 816 µmol/s and a remarkable efficacy of up to 2.7 µmol/J, this light covers up to a 1x1m grow area with ease. Your plants will bask in the brilliance of light tailored to their needs.
ROI That Grows
Thanks to advancements in technology and fixture performance, Lumatek ATS Pro LEDs now offer a compelling return on investment for cultivators. Our full-spectrum horticultural LED solutions strike the perfect balance between light quality (spectra) and quantity (intensity and duration), making them suitable for all growth stages of indoor crops.
Cool, Quiet, and Long-Lasting
One of the standout features of the Lumatek ATS 300W Pro LED is its innovative heat management. Say goodbye to noisy fans and overheating worries. This fixture utilizes passive natural convection, eliminating the need for a fan and significantly extending its lifespan. It's a reliable companion that won't let you down.
Features That Outshine the Rest
Discover the unmatched features of the Lumatek ATS 300W Pro LED:
Upgraded Diodes: Our top-tier White, Red & Far Red Diodes are now more evenly distributed, resulting in a larger and more even light spread.

IP65 Rating: This fixture boasts an IP65 rating for enhanced durability, light transmittance of 99%, and extra corrosion resistance.

Control at Your Fingertips: Take charge with the Lumatek Control Panel Plus 2.0, offering advanced control capabilities.
Experience the Full Spectrum Difference
Lumatek LED grow light solutions harness the power of white, deep red & far-red LEDs to create a highly efficient light source. This calibrated spectrum ensures high intensity, stability, and uniformity for maximum light absorption. Unlike previous generations of LEDs, our lights cover all the essential spectra for quality plant growth, penetrate dense canopies, and provide excellent visibility for maintaining your grow room.
Cool, Quiet, and Efficient
Lumatek's fanless design and cutting-edge LED technology deliver powerful cooling without the noise. These fixtures are not only robust but also operate silently. Your indoor garden will thrive in a peaceful environment.
Total Control at Your Fingertips
Take your indoor gardening to the next level with Lumatek's ATS Pro fixtures. They can be easily controlled using the Lumatek Digital Panel Plus 2.0, which offers precise light timing, automated dimming, temperature safety control, and even a Sunrise & Sunset Mode for up to 100 fixtures per controller. These lights are also compatible with various universal control systems, ensuring flexibility and ease of use.
Specifications
Product Code: LUMLED300P
Efficacy: up to 2.7 µmol/J
PPF: 816 µmol/s
Input Voltage: 220-240V, 50-60Hz
Input Power: 310W (±2%)
Footprint: Up to 1x1m
Waterproof: IP65
Lifetime: +60 000 hrs
Light Distribution: 120°
Light Source: Higher Spec White, Red & Far Red Diodes
Dimmable: OFF-25%-50%-75%-100% with 0-10V Light Dimmer (Included)
External Control: With Lumatek Digital Panel Plus 2.0
Weight: 5.2 Kg
Dimensions: 559.5x559.5x71.6mm
Spectrum: Full Spectrum +
BTU: 1051 BTUs/h
In The Box
[1] x Lumatek ATS 300W Pro LED Fixture with Driver
[1] x Power Cable 230V
[1] x 0-10V Light Dimmer + Velcro
[2] x Metal Cable Hangers
[1] x Manual
High Efficacy up to 2.7 µmol/J
High PPF output for high intensity 816 µmol/s
High quality Lumatek LED driver
New Clear Glue protection cover technology on LED bars
Top bin LEDs
Balanced full spectrum
Improved light spread and uniformity
External control with Lumatek Control Panel Plus 2.0
Compact design ideal for up to 1m x 1m grow area
Fully Dimmable
User friendly Plug & Play Assembling
3-Year Replacement Warranty
If the product is faulty within the warranty period, the product will be replaced with a new one.
Please send the product to the following address on the contact us page. Click Here