Greenpatch Organic Seeds began in the foothills of Wherrol Flat in 1993. Having excellent red soils and a permanent clear creek it was the perfect place for Greenpatch to bury its roots. From the beginning Greenpatch has made a unique approach to not only selling seeds but growing seeds and plants organically. We are dedicated to organic principals in all aspects of our farm and making it as sustainable as we can. Our current farm/shop is nestled on the Mid North Coast where we currently grow 220 varieties of seeds and propagate 400 varieties of plants on site.
1 Related Content Found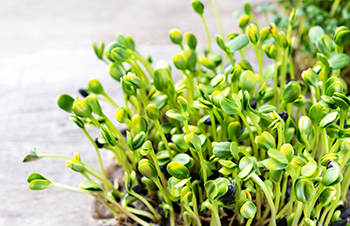 Microgreens are simply greens that are harvested while they're young, small, and tender (micro) rather than mature or larger (macro). Because they're harvested young, microgreens retain the nutrients of their older counterparts without any of the bitterness you might find in a mature lea ...
READ MORE