Lumatek Digital Dimmable HPS & MH Ballast - 400W | 3 Year AUS Warranty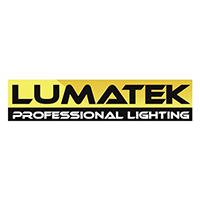 Lumatek
IN STOCK
FREE SHIPPING OVER $499*
REG. PRICE: $299.95
$239.95
Buy In Bulk & Save!
| | |
| --- | --- |
| Buy 3 to 5: | Pay $220.95 |
| Buy 6 to 9: | Pay $211.95 |
| Buy 10 to 99: | Pay $203.95 |
Products You May Need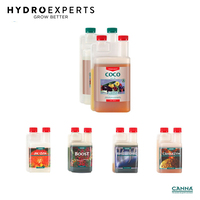 If cart total is less than $499*
Freight applies
If cart total is $499* &amp above
Free
*excluding bulky items

Calculate shipping
SECURE PAYMENTS WITH





Lumatek Electronic Ballasts are extremely power efficient, producing an intense light output while using relatively low power. With a light output of up to 30% more than conventional ballasts, it is no wonder why more and more people are turning to the Lumatek Digital Ballast range.
Lumatek Digital ballasts use switching electronics and small frequency inductors to control the current and voltage to the lamp. They contain a 'micro-processor' similar to what's used in a home computer.
This allows them to;
run both M.H and HPS lamps
make adjustments based on the type of lamp it's running,
compensate for degrading lamps by changing the output.
All Lumatek ballasts incorporate 'Soft Start' technology allowing them to use very low start up currents (amps). This is a huge advantage when using multiple ballasts, allowing more units to be turned on at the same time off the same circuit or timer.
Specifications
Electronic ballast for 250W or 400W HPS or MH lamp
Voltage: 230V 50/60Hz
Input Current Max (A): 1.90A
Input power: 440W
Output power: 420W
Power factor: >0.99
Voltage range: 175 to 275V
THD: <8%
Lamp CCF: <1.7
Operating frequency: high frequency
No audible noise, no flicker
Envirement temperature for full load operation: -25 to 40°C (-13 to 104°F)
Enclosure temp. rise ((Δt) 29°C (84.2°F)
Env.IP require: >IP23
Humidity: capable of operating in relative humidity of 0% to 90%, non-condensing
Full circuit protection; open/short, over temperature, over/low voltage, end of lamp life/rectification
EMI suppression certified
Weight: 2.5Kg
Dimensions: 230 x 114 x 81mm
In The Box
[1] x Lumatek Digital Dimmable HPS & MH Ballast - 400W
High Lumen Output - A Lumatek Digital ballast can produce up to 30% more light output than a conventional ballast.
Efficient Running - A 600 watt Lumatek ballasts uses close to 600 watts of power. Seems obvious right.......wrong. Most magnetic ballasts use up to 25% more power than they are rated.
Small Compact Design - The efficient use of electricity has side effects - they run cooler. The unit doesn't require the venting fans seen on other models.
More light per watt - The efficient use of electricity and high lumen output, make Lumatek's lumen to watt ratio very high.
One Ballast for two lamps - The intelligent electronics allow either Metal Halide or High Pressure Sodium lamps to be run from the same ballast.
Fast Start Up - Lamps reach full brightness in less than one minute, compared to around twenty minutes with a magnetic ballast.
Soft Start - Very low start up current.
Completely silent - No buzzing or vibrations during start-up or running.
Safety - The ballast will cut-out if a short is detected, for ultimate safety.
3 Year Warranty With proof of purchase
WHY ELECTRONIC?
Electronic ballasts offer proven efficiency over dated, magnetic ballasts which were developed over 100 years ago. Independent laboratory results show a full 30% gain in brightness when using a Lumatek Electronic Ballast compared to magnetic options. In traditional HID systems, this means more lumens per watt of energy and, ultimately, more blooms per watt for your plant. Whether searching for the highest output, Lumatek 1000W, cadillac of dimmable electronic ballasts or questing for the smallest, high-quality, air-cooled, dimmable powerhouse known as The Lumatek Mini, the proven strength of the Lumatek line provides you with a multitude of solid solutions.
3-Year Replacement Warranty
If the product is faulty within the warranty period, the product will be replaced with a new one.
Please send the product to the following address on the contact us page.