Lumatek Utopia HPS/CMH Controllable Fixture Only - 600W/630W | DE | 220 - 240V
**Does not contain bulb**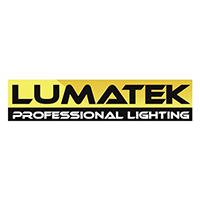 Lumatek
IN STOCK
FREE SHIPPING OVER $499*
$449.95
This discontinued product line is on "Clearance Sale" while stocks last.
Products You May Need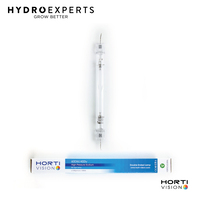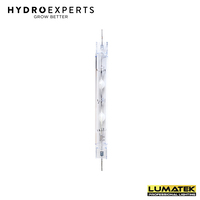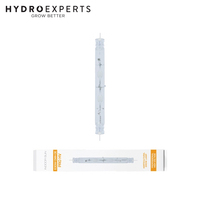 If cart total is less than $499*
Freight applies
If cart total is $499* &amp above
Free
*excluding bulky items

Calculate shipping
SECURE PAYMENTS WITH

BUY NOW, PAY LATER
Pay in 4, interest-free. Afterpay it.

ZIP NOW, PAY LATER
Repay on a convenient weekly, fortnightly or monthly schedule.

ENJOY NOW, PAY LATER





220-240V Current Utopia 630W/600W Fixture designed to run CMH & HPS Lamps under a 97% reflective Hammertone Focal Reflector
Lumatek continues to innovate by introducing to you, the next generation of HID digital ballast technology for the horticultural grow lighting sector…
The all-new ​Lumatek Utopia 630W/600W DE CMH/HPS ​controllable fixture uses the latest in microprocessor-controlled electronics, to power both high-voltage CMH and HPS grow lamps – which are the most efficient HID light source for horticulture farming – allowing for both possibilities without additional expense.
Designed for use in climate-controlled grow rooms, tents & greenhouses, the Utopia is an integrated all in one fixture with a hybrid digital ballast linking to a double-ended (DE) lamp holder in a premium 97% reflective hammer-tone and aluminium focal reflector.
The Utopia 630W/600W fixture/ballast can drive both high or low voltage 600W HPS and 630W CMH DE grow lamps. Reducing the need for different ballasts/fixtures for each light source and thus reducing cost and maximising efficiency and flexibility to all growers.
Using our HID extension cable the Utopia fixtures ballast can also be disconnected from the reflector and used remotely for more flexibility.
The Utopia controllable is also available as an individual remote digital ballast that can be used with the reflector of your choice and offers the same hybrid tech
The Utopia fixture is both manually dimmable and can be externally controlled using the Lumatek Control Panel for up to 400 fixtures per controller unit, with automated and temperature-controlled dimming and safety protection for even greater precision, assurance and control.
It features three manual power settings at 80%-90%-100% with externally-controlled light intensity from 80% – 110% in 1% increments using a Lumatek control panel.
Specifications
Input Voltage: 220-240V 50/60Hz
Power Consumption (at 100%): 660W
Input Current: 2.7 – 3.0A
Efficacy: 95%
Light Distribution: 140º
Lamps: 630W CMH DE 240V & 600W HPS DE 400V
Reflector: 97% reflective Alanod Hammertone Focal
Dimmable: 80%-90%-100%
Power Factor: >0.98
THD: <10%
External Control: With Lumatek Digital Panel
Dimensions: 712x251x108 mm
Weight: 4.35 Kg
Certificates: CE
In The Box
[1] x Lumatek Utopia Fixture - 630W CMH | DE | 220 - 240V
[1] x Fixture, Housing and connecting cables
[1] x 97% reflective Hammertone Focal Reflector
[2] x Metal Hooks
[1] x Steel Cable (Remote Hanging)
[1] x Manual
High output and efficacy
Powers two different technologies: CMH & HPS
Designed for best performance with 600W HPS & 630W CMH Lamps
97% reflective Hammertone Focal Reflector
Complete & Balanced Fixture
Detachable ballast for remote use
Plug & Play installation
Manually dimmable 80%-90%-100%
Externally-controllable with Lumatek Digital Panel
Lamps sold separately
97% reflective Hammertone Wide Reflector also available
3-Year Replacement Warranty
If the product is faulty within the warranty period, the product will be replaced with a new one.
Please send the product to the following address on the contact us page. Click Here