Mars Hydro
Mars Hydro specializes in LED grow lights and grow tents since 2009, offering a large range of full spectrum LED grow lights and grow tents for indoor growing. Various types of grow lights for indoor and greenhouses plants growing needs. Whether you need to replace 300W, 600W, 1000W or fluorescent light system, hydroponic systems, or you are just growing for your own use, Mars Hydro got you covered. Mars Hydro aims to provide affordable but high quality LED grow lights to growers around the world. They have developed several lines of grow lights as below to meet different growers' growing needs:
The COB LED grow light series: With Cree CXB3590 COB, together with CREE and OSRAM led chips, meanwell driver, IP65 standard. You won't choose wrong for your indoor growing. Best choice for growers who want high-quality COB lights, and who grow indoor don't like noise.
Reflector LED grow light series: Environmental friendly, cost-efficient led grow light. Less heat output while with reflector cup design ensures the coverage and spectrum mixture. Best choice for Greenhouse growers, personal growers.
Mars Pro II LED grow light series: With Taiwan made Epistar or Cree chips, reflector cup design, you can get higher efficiency and more natural light. Best Choice for Commercial growers!
Mars ECO LED grow light series: to replace Mars old white 300w and 600w. With newly SMD chips, light efficiency will be higher, and you can save more on electricity. Best Choice for beginners.
---
2 Related Content Found
Mars Hydro provide the high-quality LED Grow Lights that also comes with an affordable price. Some of the lights for indoor growing from LED grow lights manufacturer are Aqua Dimmable, COB LED, Mars II LED, Mars Pro II LED, and Reflector LED. SHOP online or visit in-store from Hydro Experts. ...
---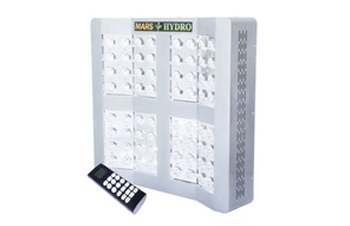 Cree and Epistar LED chips both are widely used in LED displays. Most LED display companies buy chips or lamps from them. Cree is good quality and the price is just OK but a little high on the market, most high-grade customers choose Cree. The most common-used brands of a LED diode are Epistar made in Taiwan and the quality of these LED chips are judged mainly by 3 criteria, which is brightness, attenuatio ...
---