Lumatek LED Grow Light - ZEUS 1000W Xtreme PPFD CO2 | 5 Years Warranty
Ideal for 1.8M x 1.8M Grow Area | Fully Dimmable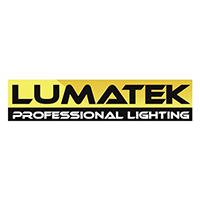 Lumatek
OUT OF STOCK
FREE SHIPPING
REG. PRICE: $3,299.95
$3,099.95
SECURE PAYMENTS WITH

BUY NOW, PAY LATER
Pay in 4, interest-free. Afterpay it.

ZIP NOW, PAY LATER
Repay on a convenient weekly, fortnightly or monthly schedule.

ENJOY NOW, PAY LATER





Lumatek Zeus 1000W Xtreme PPFD CO2 LED Grow Light: Powering the Future of Cultivation
The Dawn of a New Era in LED Lighting
Lumatek is proud to unveil the Lumatek Zeus 1000W Xtreme PPFD CO2 LED Grow Light, setting a new standard in horticultural lighting. This powerhouse is the most potent grow light available on the market, designed for 1.5x1.5m coverage and optimized for efficiency and results with supplemental CO2. Witness the brightest future for your crops.
Unmatched Specification
Lighting Excellence
The Lumatek Zeus 1000W Xtreme PPFD CO2 LED is a linear multi-light bar fixture that delivers staggering levels of Photosynthetic Photon Flux (PPF) at 2925 µmol/s. Its exceptional efficacy of up to 2.9 umol/J makes it a true standout in performance.
Pioneering Design
Lumatek leads the way with innovative modular, magnetic LED light bar design. This design revolutionizes the horticultural lighting industry, allowing for unparalleled flexibility and control.
A New Paradigm in Horticultural Lighting
As technology and fixture performance advance, high-quality LED horticultural lighting becomes an attractive option, delivering substantial returns on investment for growers. Lumatek's full spectrum horticultural LED solutions seamlessly blend light quality (spectra) with light quantity (intensity and duration), ensuring uniform light distribution and consistent coverage.
Harnessing Extreme Light Intensity
The Lumatek Zeus 1000W Xtreme PPFD CO2 produces extraordinarily high light intensity levels, perfect for 1.5x1.5m grow areas with short canopy-to-light distances.
CO2 Supplementation: Unleash the Full Potential
While the use of CO2 with this fixture is optional, growers choosing to run it without CO2 are advised to increase canopy distance from the light for optimal PPFD levels based on growth stage. Without CO2 supplementation, the fixture's coverage area extends to 1.8x1.8m but with lower PPFD intensity.
Maximizing CO2 Benefits
Carbon Dioxide (CO2) supplementation can significantly boost crop yields when applied correctly. As a general rule, for every PPFD level exceeding 1000 µmol/s/m2, maintain a 1:1 ratio of CO2 PPM (Parts Per Million). For example, at a maximum PPFD of 1500 µmol/s/m2, CO2 levels should be around 1400-1500 PPM, ensuring optimal growth conditions.
Cutting-Edge Technology
The new Zeus line features high-quality Lumatek drivers and top bin LEDs from Lumileds and Osram, providing a full-spectrum light source optimized for both vegetative and flowering cycles. The Clear Glue protection cover technology on the LED bars guarantees exceptional light transmittance of 99%, extending diode lifespan, enhancing corrosion resistance, and achieving an IP65 waterproof rating. Basic maintenance is as simple as wiping the bars with a damp cloth.
Versatility for All Growth Stages
Adjust the Zeus to suit different cultivars, propagation stages, and vegetative growth periods by dimming it without sacrificing efficiency. With 10 LED bars, this high-efficiency, low-powered LED configuration reduces LED temperatures, increasing output and prolonging light lifespan.
Total Environmental Control
Achieve complete control over your cultivation environment. This Lumatek LED fixture is compatible with the Lumatek digital lighting controller (Digital Panel Plus 2.0), offering precise light timing, automated dimming in 1% increments, temperature safety control, and Sunrise & Sunset Mode for up to 100 fixtures per controller.
Universal Compatibility
Lumatek LED Fixtures are designed for seamless compatibility with the Lumatek Digital Panel Plus 2.0 or any other Control System that uses a 0-10V output signal. Even if your Universal Controller features an RJ port interface, you can effortlessly run our LEDs using an RJ to 0-10V control adaptor.
Specifications
Product Code: LUMLED003
Efficacy: 2.9 µmol/J
PPF: 2925 µmol/s
Input Voltage: 220-240V, 50-60Hz
Power Consumption: 1025W
Footprint: 1.5x1.5m with Supp. CO2; 1.8x1.8m without Supp. CO2 is used at higher heights.
Waterproof: IP65
Lifetime: 60 000 hrs
Light Distribution: 120°
Light Source: Higher Spec Osram and Lumileds Philips Diodes
Dimmable: OFF-25%-50%-75%-100% with 0-10V Light Dimmer (Included)
External Control: With Lumatek Digital Panel Plus 2.0
Weight: 18 Kg
Dimensions: 1181.2x1091x105.7mm
Spectrum: Full Spectrum
In The Box
[10] x Lumatek 100W Pro 2.9 Full-Spectrum Magnet Light Bars
[1] x Lumatek 1000W Xtreme Pro Driver with Connecting Cables
[1] x LED Structure with Connecting Cables
[1] x 0-10V Light Dimmer + Velcro
[2] x Metal Cable Hangers
[1] x Manual
Very high efficacy 2.9 µmol/s/J
High PPF output for high intensity 2925 µmol/s
High quality Lumatek LED driver
Designed to deliver utra-high PPFD for CO2 enriched Grow Spaces
CO2 Supplemental: Once a PPFD of 1000 µmol/s/m2 is exceeded, a ratio of 1:1 CO2 PPM should be added
New Clear Glue protection cover technology on LED bars
Top bin LEDs
Balanced full spectrum
External control with Lumatek Control Panel Plus 2.0
Replaceable 100W Pro 2.9 magnet light bars
Fully Dimmable
User friendly Plug & Play Assembling
Detachable driver for remote use
5-Year Replacement Warranty
If the product is faulty within the warranty period, the product will be replaced with a new one.
Please send the product to the following address on the contact us page.