Hydro Experts offers a wide selection of smart sensors and controllers to automate your hydroponics or garden system. Environmental automation allows you to monitor and control conditions precisely, optimising plant growth and reducing manual labour. Our water sensors monitor moisture levels to ensure optimal irrigation. Smart sensors continuously track and transmit pH, temperature and other parameters to provide data-driven insights.
With our sensors and controllers, you can automate irrigation and fertiliser dosing based on real-time data. Our range includes soil moisture sensors to prevent overwatering, temperature sensors for optimised heating and cooling, and nutrient sensors that monitor pH and EC levels to safeguard your plants. We also offer light sensors that adjust grow lights based on natural light conditions.
Smart Sensors & Controllers by Category
1 Related Content Found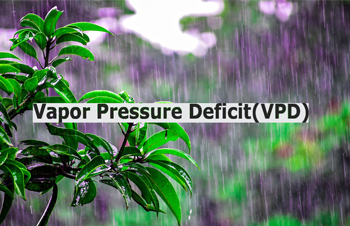 VPD helps you identify the correct range of temperature and humidity to aim for in your grow space. With VPD you can achieve the best results while avoiding pest and environmental problems. VPD also controls plant transpiration rates, stomata opening, CO2 uptake, nutrient uptake, and plant ...
READ MORE
Our smart irrigation systems automate watering schedules based on soil moisture data from in-ground sensors. The system only waters when needed, conserving water and nutrients whilst ensuring plants receive the moisture they require. Other automation options include environment control systems for precise temperature and humidity regulation, as well as fertigation dosing systems that precisely inject nutrients based on data from sensors.
Whether you run a commercial hydroponics operation, indoor garden or greenhouse, our sensors and control systems can optimise growing conditions to boost yields and crop quality. Get in touch to discuss your specific requirements and how environmental automation can take your harvests to the next level.​