General Hydroponics
General Hydroponics has been developing market-leading hydroponic additives and nutrients for more than 35 years. With plants and research facilities in Europe and North America, they are committed to extensive research into producing the best products for your plants and flowers. Select nutrients and additives specifically developed to enhance growth for specific fruit and crops, including pineapple, banana, sugar cane, blueberries and lots more.
We, at Hydro Experts, sell a wide range of General Hydroponics additives and nutrients such as General Hydroponics Flora Bloom, Flora Kleen, Diamond Nectar, Flora Gro, Rapid Start, MaxiGro, Flora Micro, Powder Nutrient, CaliMagic, Flora Nectar Banana Bliss, Flora Nectar Blueberry Dream, Flora Nectar Fruit N Fusion, Flora Nova Grow, Floralicious Plus, Liquid Koolbloom, and many more.
---
1 Related Content Found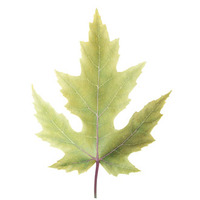 Sulphur is one of the molecular building blocks for a number of proteins, hormones and vitamins, such as vitamin B1. It appears in many important plant tissues, such as in seeds and in cellular moisture. In the form of sulphate, sulphur fulfils an important role in the water equilibrium in the plant, as well as in the soil. For hydroponic gardening, all the nutrients a plant needs are given while watering. As a result of this, fertilisers designed for hydro culture contain high concentrations of lime and sulphur. In order to prevent calcium and sulphur from reac ...
---