General Hydroponics has been developing market-leading hydroponic additives and nutrients for more than 35 years. With plants and research facilities in Europe and North America, they are committed to extensive research into producing the best products for your plants and flowers. Select nutrients and additives specifically developed to enhance growth for specific fruit and crops, including pineapple, banana, sugar cane, blueberries and lots more.
We, at Hydro Experts, sell a wide range of General Hydroponics additives and nutrients such as General Hydroponics Flora Bloom, Flora Kleen, Diamond Nectar, Flora Gro, Rapid Start, MaxiGro, Flora Micro, Powder Nutrient, CaliMagic, Flora Nectar Banana Bliss, Flora Nectar Blueberry Dream, Flora Nectar Fruit N Fusion, Flora Nova Grow, Floralicious Plus, Liquid Koolbloom, and many more.
1 Related Content Found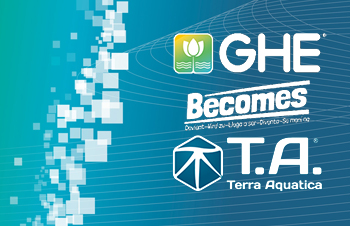 GHE® is the European offshoot of General Hydroponics, a veritable institution for all farmers in the United States. However, in 2015, this Californian gem was bought by the American giant of lawn and garden products, Scotts Miracle-Gro Co. Far removed from these purely financial conside ...
READ MORE