General Hydroponics Armor Si - 473ML / 946ML | Silica | Increase Bio Mass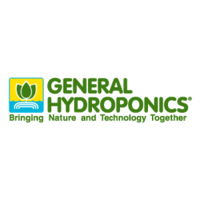 General Hydroponics
OUT OF STOCK
FREE SHIPPING OVER $499*
$16.95
All General Hydroponics products are out of stock until further notice.
This item has been DISCONTINUED either by our supplier and/or manufacturer.

If cart total is less than $499*
Freight applies
If cart total is $499* &amp above
Free
*excluding bulky items

Calculate shipping
SECURE PAYMENTS WITH





Armor Si is a premium form of soluble silica that strengthens the internal cells of plants, creating more biomass and foliar development. Plants will additionally experience improved heat and cold tolerance, stress resistance, improved light absorption, and increased protection from botrytis and other fungal infections.
Stronger, larger cell structure for increased weight and foliar development
Stronger structure makes plants more tolerant to hot or cold conditions
Makes plants more resistant to Bud Rot (botrytis) and external fungi
Stronger lateral branching and flower development
Suitable for all types of plants and all types of growing media
Specifications
0-0-4 GUARANTEED ANALYSIS
Soluble Potash (K2O)...................................4%
Derived from Potassium Silicate.

ALSO CONTAINS NON-PLANT FOOD INGREDIENT:
10% Silicon Dioxide (SiO2) derived from Potassium Silicate.
In The Box
[1] x General Hydroponics Armor Si - 730ML / 946ML
Add Armor Si to fresh water first. Stir while adding. Next add fertilizer to water. Check and adjust pH range to 5.5 to 6.5.
Mild strength, add 1⁄4 teaspoon Armor Si per gallon water (0.25ml per Liter).
Full Strength, add 1⁄2 teaspoon Armor Si per gallon water (0.5ml per Liter).
Maximum Strength, add 1 teaspoon Armor Si per gallon of water (1ml per Liter).
Foliar Spray: add 1⁄4 to 1⁄2 teaspoon Armor Si per gallon water.
Armor Si is a powerful base (extremely alkaline). It will raise nutrient pH. The more you add to your nutrient solution, the more it will raise pH. Do not allow nutrient pH to rise higher than 6.5.