General Hydroponics Diamond Nectar - 946ML / 3.79L / 22.71L | Fulvic Acid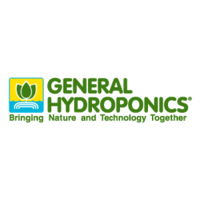 General Hydroponics
OUT OF STOCK
FREE SHIPPING OVER $499*
$34.95
All General Hydroponics products are out of stock until further notice.
This item has been DISCONTINUED either by our supplier and/or manufacturer.

If cart total is less than $499*
Freight applies
If cart total is $499* &amp above
Free
*excluding bulky items

Calculate shipping
SECURE PAYMENTS WITH





Diamond Nectar accelerates nutrient absorption into plant roots through a natural process called mineral chelation. Low molecular weight humic acids grab immobile & molecularly heavy minerals & transport them into plant tissues for faster growth & bigger yields.
Diamond Nectar is extracted from mined Leonardite with a high profile of low molecular weight humic acids. It is pH buffered in the range for best plant growth. Can be used for all plants in prepared soil/soilless mixes, coco blends & hydroponics.
Specifications
0-1-1 GUARANTEED ANALYSIS
Available Phosphate (P2O5)...................................1%
Soluble Potash (K2O)..............................................1%
Derived from: Phosphoric Acid and Potassium Hydroxide.
In The Box
[1] x General Hydroponics Diamond Nectar (Available in: 946ML / 3.79L / 22.71L)
Diamond Nectar is an exclusive Humic Acids extract. Diamond Nectar may aid in the uptake of micro-nutrients. Diamond Nectar can be applied to all crops including: vegetable crops, row crops, field crops, trees, vines, ornamental, lawns, gardens and landscaping. Add to fertilizer mix for plant growing in soil, potting mixes, soil-less rooting media and hydroponics. Diamond Nectar can also be applied as a foliar spray.
Diamond Nectar is compatible with all fertilizers. Diamond Nectar can be applied to all soil types, hydroponic solutions and pH ranges.
Seedling and Cutting Application
Use 1 - 2 ML per litre of Diamond Nectar in water or diluted nutrient solution.
Hydroponics
Use 1 - 2 ML per litre of Diamond Nectar in water or nutrient mix. Replace with each nutrient change.
Soil Application
Use 3 ML per litre of Diamond Nectar in water/fertilizer mix with every fertilizer application.
Foliar Spray Application
Mix 50ML per litre of Diamond nectar in water. Spray both sides of foliage until wet every 7 - 14 days. For best results combine with nutrients.