General Hydroponics Liquid Koolbloom - 946ML / 3.79L / 22.71L | PK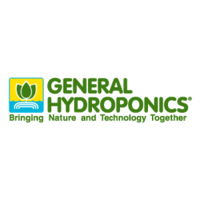 General Hydroponics
OUT OF STOCK
FREE SHIPPING OVER $499*
$38.95
This item has been DISCONTINUED either by our supplier and/or manufacturer.

If cart total is less than $499*
Freight applies
If cart total is $499* &amp above
Free
*excluding bulky items

Calculate shipping
SECURE PAYMENTS WITH





Liquid KoolBloom® is a concentrated nutrient additive that promotes intense flowering and helps facilitate bulking and ripening in annual plants. A very small amount of Liquid KoolBloom provides a significant amount of phosphorus and potassium that is essential for flowering plants. Liquid KoolBloom will enhance the production of essential oils and fragrance in many flowers, culinary and medicinal herbs.
Specifications
0 - 10 - 10 GUARANTEED ANALYSIS
Available Phoshate (P2O5).......................10.0%
Soluble Potash (K2O)...............................10.0%
Derived from: Magnesium Phosphate, Potassium Phosphate, Potassium Sulphate.
In The Box
[1] x General Hydroponics Liquid Koolbloom (Available in: 946ML / 3.79L / 22.71L)
Flowering boosters
KoolBloom is a superior plant supplement that will substantially improve crop production and increase the weight of yields. Liquid KoolBloom is used early and it continually builds up flower production. Dry KoolBloom does the same in addition to encouraging ripening, but in an intense final push at the end of the plant's life cycle. Using Liquid Kool Bloom at the beginning maximizes the effect of Dry KoolBloom at the end.
Start with liquid, finish with dry.
Usage: Use Liquid KoolBloom throughout the entire flowering and ripening stage of plant growth.
For Hydroponics: Add 1-2 teaspoons (5-10ml) Liquid KoolBloom per gallon (4 liters) of your nutrient solution.
For Soil: Add ½ -1 teaspoon (2.5-5ml) Liquid KoolBloom per gallon (4 liters) of you