General Hydroponics Flora Blend Plant Booster - 946ML / 3.79L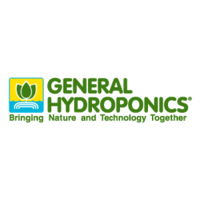 General Hydroponics
OUT OF STOCK
FREE SHIPPING OVER $499*
$24.95
All General Hydroponics products are out of stock until further notice.
This item has been DISCONTINUED either by our supplier and/or manufacturer.

If cart total is less than $499*
Freight applies
If cart total is $499* &amp above
Free
*excluding bulky items

Calculate shipping
SECURE PAYMENTS WITH





FloraBlend is made from a proprietary blend of plant materials, plus seaweed, rock powders & micronized Leonardite.
FloraBlend is produced with a mixture of highly bioactive microorganisms that are fed a feast of select food sources in a hyperoxygenated environment. Beneficial microorganisms multiply rapidly, consuming the food through bioconversion processes, new organic compounds are formed. These organic compounds are enzymes, metabolites & organic acids, which energize the plant's metabolic processes.
Specifications
0.5 - 1 - 1 GUARANTEED ANALYSIS
Total Nitrogen (N)....................................0.5%

0.02% Water InSoluble Organic Nitrogen
0.48% Water Soluble Organic Nitrogen

Available Phosphate (P2O5)........................1%
Soluble Potash (K2O)...................................1%
Derived from: Alfalfa meal, brewers yeast, cottonseed meal, potassium sulfate, rock phosphate, sea kelp, soybean meal.
- VEGAN FORMULA -
100% PLANT AND MINERAL BASED

CONTAINS NO ANIMAL
DERIVED INGREDIENTS
In The Box
[1] x General Hydroponics Flora Blend Plant Booster (Available in: 946ML / 3.79L)
Usage: Use FloraBlend during germination, with cuttings, plus the vegetative, flowering and ripening stages of plant growth. For Hydroponics: Mix your usual nutrient solution and then add 5 to 10 ml of FloraBlend per 4 liters (1 to 2 teaspoons per Gallon).
For Soil: Add 5 to 10 ml per 4 liters of water (1 to 2 teaspoons per Gallon), then apply according to your normal watering schedule.