Supplements
General Hydroponics line of plant enhancements are designed to give gardens vigorous growth with more fruit production and outstanding blooms.
---
1 Related Content Found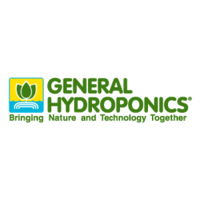 General Hydroponics has been developing market-leading hydroponic additives and nutrients for more than 35 years. With plants and research facilities in Europe and North America, they are committed to extensive research into producing the best products for your plants and flower ...
---