General Hydroponics Floralicious Plus - 50ML / 100ML / 236ML / 472ML / 946ML / 3.79L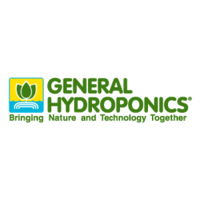 $11.95
This item has been DISCONTINUED either by our supplier and/or manufacturer.
All General Hydroponics products are out of stock until further notice.

If cart total is less than $499*
Freight applies
If cart total is $499* &amp above
Free
*excluding bulky items

Calculate shipping
SECURE PAYMENTS WITH





Floralicious Plus is a super concentrated blend of bio active plant, marine, microbial, and mineral extracts. Floralicious Plus has high concentrations of vitamins, complex sugars, amino acids, phytostimulants, polyflavonoids, and aromatic oils in an organic fulvic base.
Floralicious Plus also contains a liquid suspension of Bacillus Subtilis. It enhances mineral nutrient uptake and transport in your plants. Active carbon technology facilitates the conversion and biosynthesis of complex secondary aromatic compounds. Floralicious Plus enhances metabolic growth, promotes flower development, stimulates fruit swelling, and enhances essential oil production. It also encourages beneficial microbial activity in the root zone.
Floralicious Plus is a one part organic nutrient additive to be used throughout your plants growing cycle. Designed to contain the organic building blocks of life and is used in addition to your regular fertilizer programs.
Specifications
Total Nitrogen (N).......................................2%

2% Water Soluble Nitrogen

Available Phosphate (P2O5)......................0.8%
Soluble Potash (K2O)..............................0.02%
Derived from:
Protein Hydrolysate, Potassium Sulfate, Sea Kelp.
ALSO CONTAINS NON-PLANT FOOD INGREDIENTS:
2% humic acids derived from micronized leonardite.
In The Box
[1] x General Hydroponics Floralicious Plus (Available in: 50ML / 100ML / 236ML / 472ML / 946ML / 3.79L)
Floralicious® Plus is a vegan bio plant stimulator & nutrient additive. It is everything that is Floralicious except it has been formulated to be utilized in both the vegetative and regenerative, or the flowering, stages of growth. Floralicious Plus stimulates microbial activity in the plant's root zone. This metabolic fuel solution is packed with powerful vitamins, complex plant sugars, protein building amino acids, seaweed extracts, carbon building blocks & aromatic oils all in a fulvic acid base.
As Nutrient Additive: Shake well. Add to nutrient solution at the rate of 1 teaspoon per 5 gallons water (0.25 ml per liter). Keep solution aerated. Renew with each nutrient change. As a Foliar Spray: Add 1-2 teaspoons per gallon water (1-2 ml per liter). Spray foliage lightly, particularly the bottoms of leaves. Use weekly in addition to your regular fertilizers. For best results in hydroponics, keep nutrient solution well aerated.