Harvest-Master Controller - Climate Model | 240V AUS Version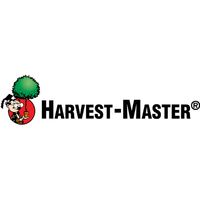 Harvest-Master
OUT OF STOCK
FREE SHIPPING
REG. PRICE: $1,499.95
$1,249.95

If cart total is less than $499*
Freight applies
If cart total is $499* &amp above
Free
*excluding bulky items

Calculate shipping
SECURE PAYMENTS WITH





​'Climate' Model
The entry level ' Climate model comes with Temperature and Humidity sensor and three (3) relay switches (Lights, Fans, other).
Timed output for the lights and responsive control for the other devices/appliances. (Upgrade from ' Climate to 'Pro' anytime later with the ' CO2 Upgrade Kit')
In The Box
[1] x Harvest-Master Controller - Climate Model | 240V AUS Version
Harvest Master has been designed to be as friendly as possible, for use by novices or by experts alike.
Connect your appliances, turn ON, set the time.
The controller starts working. (and starts calibrating your room while running) Nothing to it!
Organic control of your grow-room. Moderating and balancing the climate gradually as it is in nature, rather than dramatic hot/cold, humid/dry 'switches'. All Harvest Master climate controllers are 'intelligent', learning the effects of lights, burners, fans, cooling heating, humidifying and dehumidifying devices, then how to predict and balance these with preferred conditions, time of day and the selected 'Growth Cycle'. "Predictive" intelligence that adapts to today.
Designed for use everywhere in the world, in any season, your Harvest Master controller maintains temperature and humidity by cooling and heating, humidifying and dehumidifying, with lights operated on adjustable timer cycles to suit Vegetative (18:00/6:00hr day/night) or Flowering phases (12:00/12:00hr day/night). As a bonus, shorter (18hr) or longer (39hr) days are simply set in the Grow Cycle timer menu. In the same way, 8 watering times can be quickly set to suit crop, stage, and 'day' or 'night' times.