Adjust-A-Wings E40 Lamp Socket Holder - Suit Defender or Avenger Series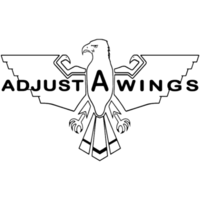 Adjust-A-Wings
IN STOCK
FREE SHIPPING OVER $499*
Sale Ends in 30 June 2022

If cart total is less than $499*
Freight applies
If cart total is $499* &amp above
Free
*excluding bulky items

Calculate shipping
SECURE PAYMENTS WITH





ADJUST-A-WINGS has been developed with the latest and most advanced techniques, using next generation flexible and reflective aluminum materials.
Components details:
Adjust-A-Wing Medium: Suitable for 400W - 600W
Super bright crystallized and granulated aluminum reflector
Stainless steel cable and multiple anchor points
Easy installation. No tools required
Lamp holder adjustable in height, completely parallel to the reflector
Curved anchors to hang the reflector, which allows it to be "inclined"
Super spreader is included
Attaching a SUPER SPREADER diffuser to our bulb holder allows us to have the bulb at half the normal distance from the plants, which guarantees a 30% increase in production.
Adjustable and perfectly parallel to the reflector lamp holder. Can be opened more or less, regulating the steel cables which connect the two sides of the reflector.
Adjust-A-Wings Avenger reflector achieves more reflection, and spreads light in a more uniform way, without causing neither burns or hot spots in the center, nor lack of light on the edges of the growing space.
It also produces an increased penetration of light in our crop, which translates in higher yields.
Specifications
White Reflector
Bulb Holder
2 tensioning Cables
Max crop area. 1.75 x 1.35m
Dimensions:

Medium - 70cm x 55cm (27.5" x 21.5")
Large - 100cm x 70cm (39.5" x 27.5")
In The Box
[1] x Adjust-A-Wings E40 Lamp Socket Holder - Suit Defender or Avenger Series
Twice the power and efficiency of most other reflectors in the global market
Increase the growing Area under each lamp by up to 75%
Increase Yield per Lamp up to 50%. Reduce heat, Save power
A wide range of settings available with all models
Adjust the Reflector & Lamp settings to create 'seasonal' conditions
1-Year Replacement Warranty
If the product is faulty within the warranty period, the product will be replaced with a new one.
Please send the product to the following address on the contact us page.