Adjust-A-Wings Hellion Double Ended Socket Kit - Fits Defender or Avenger (Medium)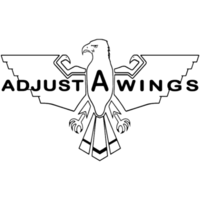 Adjust-A-Wings
IN STOCK
FREE SHIPPING OVER $499*
Sale Ends in 30 June 2022

If cart total is less than $499*
Freight applies
If cart total is $499* &amp above
Free
*excluding bulky items

Calculate shipping
SECURE PAYMENTS WITH





The Adjust-A-Wings Hellion DE has been meticulously crafted to produce the coolest and most even light distribution ever emitted from a DE reflector. Every Adjust-A-Wings Hellion incorporates a DE specific Super Spreader to allow for closer placement between lamp and plant canopy. DE lamps run much hotter than single ended lamps and the Super Spreader becomes a virtual necessity to diffuse and redirect DE lamp intensity (for ceiling heights below 2.5M).
The Hellion custom designed lamp holders and 4 tab tension wires allow for 5 lamp height positions and 9 wing-width settings to enable perfect light turning over any area. Tests at 90CM above the canopy produce a highly consistent 350Par spread over an area of 1.2M x 1.2M, with leaf temperatures significantly reduced. For increase plant yield & flower consistency with any DE lamp (400W, 600W, 750W or 100W) insist on the Hellion and unleash the beast.
Retro-fits easily onto existing Medium Adjust-A-Wings!
In The Box
[1] x Adjust-A-Wings Hellion Double Ended Socket Kit - Fits Defender or Avenger (Medium)
To suit all 400W, 600W 750W & 1000W DE lamps
Greatly reduce leaf surface temperature
Super-spreader included
5 lamp height positions
9 wing-width settings
12 months warranty
1-Year Replacement Warranty
If the product is faulty within the warranty period, the product will be replaced with a new one.
Please send the product to the following address on the contact us page.