Dr Greenthumbs High Tea - 200G | Compost Tea Kit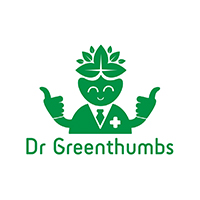 Dr Greenthumbs
IN STOCK
FREE SHIPPING OVER $499*
REG. PRICE: $45.00
$44.95
If cart total is less than $499*
Freight applies
If cart total is $499* &amp above
Free
*excluding bulky items

Calculate shipping
SECURE PAYMENTS WITH

BUY NOW, PAY LATER
Pay in 4, interest-free. Afterpay it.

ZIP NOW, PAY LATER
Repay on a convenient weekly, fortnightly or monthly schedule.

ENJOY NOW, PAY LATER





High Tea is an innovative microbial solution designed to deliver millions of beneficial fungi and bacteria to your soil!
These beneficial microbes will assist your plants access nutrients at unparalleled rates, build resistance and tolerance towards drought conditions (access water more efficiently) and surpress pathogens and viruses spreading through your soil affecting your growth!
This product is recommended to be used in conjunction with our Mycorrhizal Inoculant for the ultimate protection of your plants roots!
Each packet will make 200L of concentrated High Tea solution. This will be diluted to make up to 2000L!
How to use:
Use 1/2 tablespoon (5g) of High Tea per 5L of unchlorinated water.
Simply take your chosen amount of High Tea and place it in the draw string bag provided. Place the bag in your compost tea brewer and bubble for 24 hours in warmer weather or 36 hours in cooler weather.
If no brewer is accessable, a satisfactory "shake" brew can be made by using 1 teaspoon of High Tea and 2 litres of unchlorinated water in a food grade plastic bottle. Make sure to shake your container frequently and open the lid to allow for fresh oxygen exchange. Do not use your "shake" tea if you do not supply it with enough fresh oxygen via opening of the container and vigorous shaking. Your final product will have a sweet smell. If the smell is anything but pleasant, do not use it and start again providing more oxygen.
To use your finished tea dilute 1:5 with unchlorinated water for soil drenching or 1:10 for foliar applications. Apply fortnightly for best results.
If using an aquarium pump we recommend (for maximum efficiency) at least 3 watts of power be used per 5L of water. Please also ensure your brewer and air stone are cleaned thoroughly after each use for best results.
In The Box
[1] x Dr Greenthumbs High Tea - 200G | Compost Tea Kit