Xtreme Gardening CALCARB Foliar - 85G / 170G | Foliar Nutrient
Grow & Bloom, Natural Plant Spray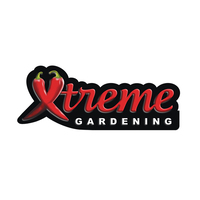 If cart total is less than $499*
Freight applies
If cart total is $499* &amp above
Free
*excluding bulky items

Calculate shipping
SECURE PAYMENTS WITH





CalCarb is a readily available source of calcium and carbon dioxide. Calcium is critical to the health of your plant, contributing to the strength of cell membranes and regulation of nutrient use. Calcium is known to play a major role in the quality of many crops, including peppers, tomatoes, and watermelon. It is also able to reduce the effects of heat stress in plants. CalCarb foliar booster works great in both indoor and outdoor environments.
CalCarb - Natural Plant Performance Enhancement Boosts Photosynthesis
Both calcium and carbon are critical to plant development. Calcium is generally supplied through the soil and carbon enters the plant as carbon dioxide which is necessary for photosynthesis to occur. CalCarb is a unique form of a simple and very common compound that contains both calcium and carbon. Calcium carbonate or CaCO3 is used in agriculture throughout most of the world to adjust soil pH levels. But CalCarb is an unusual form of calcium carbonate that is highly unstable, converting to calcium oxide (CaO) and carbon dioxide (CO2) rapidly when applied to the foliage.
This unique phenomena increases calcium availability to plants through the foliage, but more importantly, the CO2 levels directly outside and inside the stomata can rise threefold which is near the optimum for photosynthesis efficiency.
Easily Applied to the Underside of Foliage!
In The Box
[1] x Xtreme Gardening CALCARB Foliar - 85G / 170G | Foliar Nutrient
Readily Available Calcium
Enhances Carbon Dioxide Intake
Can Prevent Blossom End Rot
Stress Reduction and Plant Rescue
Strengthens Cell Walls
Great for Vegetables, Fruits, Herbs & Flowers