Philips Master 315W Lamp + Lumatek CMH Ballast + Sea Hawk Large White Reflector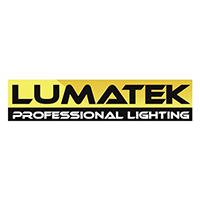 If cart total is less than $499*
Freight applies
If cart total is $499* &amp above
Free
*excluding bulky items

Calculate shipping
SECURE PAYMENTS WITH





[1] x Lumatek Digital Control CMH Ballast - 315W | Dimmable | 3 Years Aus Warranty
This reliable digital ballast has been successfully used in cultivation facilities around the word and uses square wave technology to efficiently fire and operate 315W Ceramic Metal Halide (also known as CMH/CDM/LEC) lamps.
CMH technology creates high energy PAR/PPF levels with low heat at full spectrum which is closer to sunlight and produces healthier plant growth and larger yield. With a CRI (Colour Rendering Index) of >90%, CMH is perfect for growing high quality produce and essential oil extraction.
This ballast is for use with Lumatek 315W CMH lamp (4200K Daylight and 3100K Agro available) and is also compatible with Phillips. For safety this ballast uses full circuit protection including open/short circuit, over temperature, over/low voltage, end of lamp life/rectification and EMI suppression.
Ballast is dimmable for optimum control
More Light – Less Heat – Full Spectrum – More Yield
[1] x Philips Master GreenPower CDM-TP Lamp - 315W | 930 | PGZ18 | Flower
These state-of-the-art lamps generate a greater level of useable plant light (photosynthetically active radiation) and run with a blinding intensity that's immediately apparent to the naked eye. The lamp is full-spectrum so it will produce the goods in both veg and flower – expect to see increased growth rates, tighter internodes, an improvement in overall vigour and an increase in final weight.
Specifications:
Electronic ballast for 315W CMH lamps
Voltage: 240V 50/60Hz
Input Current Max (A): 1.50A
Input power: 334W
Output power: 315W
Power factor: >0.97
Voltage range: 185 to 275V
THD: <10%
CF: <1.6
Operating frequency: low frequency<1.6
No audible noise, no flicker
Environment temperature for full load operation: 40℃
Enclosure temperature rise (Δt): ) 30℃
Ballast IP rated: IP20
Humidity: 90%
Full circuit protection; open/short, over temperature, over/low voltage, end of lamp life/rectification
EMI suppression certified
Dimensions: 245 x 114 x 81mm
Weight: 2.5Kg
Philips CDM-TP 315w/930 – full spectrum lamp
A blinding intensity that's clearly visable with the naked eye
Ideal as both supplementary and standalone lighting
Highly efficient - puts out 1.9 micromole (umol) per watt of electricity
Extremely high PAR levels
How this Product Works:
Because its full-spectrum, it's also great for the vegetative stages, triggering rapid growth, speeding up turnover times and increasing the overall efficiency of your indoor garden. With a healthy level of blue/white light (at roughly 5000k to 6000k) internodes stay nice and tight, eliminating the issues with stretch that occur when using lighting with narrow, inadequate spectrums. Ceramic-discharge metal halide lamps to produce a light spectrum that's much broader than other forms of HID lighting (like standard metal halides and HPS). Its output is more comparable to the light produced by LEP (light emitting plasma) units. LEPs actually have a slightly broader spectrum than the CDM fixture, but they simply do not compare in terms of brightness.
Light Technical
Colour Code : 930 [CCT of 3000K]
Luminous Flux (Rated) (Min): 35280 lm
Luminous Flux (Rated) (Nom): 38700 lm
Colour Designation: Warm White (WW)
Lumen Maintenance 12000 h (Nom): 89%
Lumen Maintenance 10000 h (Nom): 90%
Lumen Maintenance 2000 h (Nom): 99%
Lumen Maintenance 20000 h: 80%
Lumen Maintenance - 40% Life: 89%
Lumen Maintenance - 5000 h (Nom): 96%
Lumen Maintenance - 10% Life: 96%
Saturated Red: 45
Design Mean Lumens: 34440 lm
Chromaticity Coordinate X (Nom): 0.429
Chromaticity Coordinate Y (Nom): 0.398
Colour Temperature, horizontal (Max) : - K
Colour Temperature, horizontal (Min): - K
Colour Temperature, horizontal (Nom): 3090 K
Luminous Efficacy (rated) (Min) : 112 lm/W
Luminous Efficacy (rated) (Nom) : 120 lm/W
Colour Rendering Index horiz (Min): 87
Colour Rendering Index horiz (Nom) : 90
Operating And Electrical
Power (Rated) (Nom) : 315W
Lamp Current RunUp (Nom) : 4.7A
Ignition Supply Voltage (Max) : 4000V
Ignition Peak Voltage (Max): 4000V
Ignition Supply Voltage (Min): 3000V
Re-Ignition Time (Min) (Max): 10min
Ignition Time (Max) : 3s
Voltage (Max) : 115V
Voltage (Min) : 90V
Voltage (Nom) : 110V
Controls & Dimming
Run-up Time 90% (Max): 1.5 min
Approval and Application
Energy Efficiency Label : A+
Picogram Per Lumen Hour: 27.1 pg/lm.h
Mercury (Hg) Content (Max): 28 mg
Energy Consumption kWh/1000 h: 346 kWh
[1] x Sea Hawk Ultra Lite HID Reflector - White Large
quality hammer-tone deluxe finish
multi-fold reflector for even, direct light distribution
extremely lightweight construction
easy mounting
comes fully assembled, including a quality lamp holder
White | Large: 650MM x 550MM
In The Box
[1] x Lumatek Digital Control CMH Ballast - 315W
[1] x Philips Master GreenPower CDM-TP Lamp - 315W
[1] x Sea Hawk Ultra Lite HID Reflector - White Large
[1] x Pair of Rope Ratchet (Hanger) - 68KG Capacity