Hydro Experts Ultimate Package
100x100x180CM | Lumatek 400W Kit | 6" Fan/Filter Kit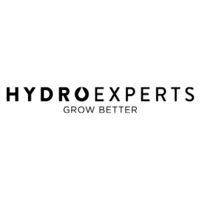 Hydro Experts
OUT OF STOCK
FREE SHIPPING
REG. PRICE: $1,225.00
$1,164.95
Products You May Need

If cart total is less than $499*
Freight applies
If cart total is $499* &amp above
Free
*excluding bulky items

Calculate shipping
SECURE PAYMENTS WITH





If your "Ultimate Kit" purchase appears as the "Back Order", please email us at info@hydroexperts.com.au or call us on (02) 8041 7959.
Want to grow indoor?
Space restricted?
On a budget?
Prefer to choose your own grow method?
Then this is your ideal kit.
Did we mention we hand-picked the best parts for this kit? If a different grow setup is required, please phone us on 02 8041 7959 or email us at sales@hydroexperts.com.au for assistance and quotes.
The total value of the package is worth around $1225 if purchased separately.
The Hydro Experts Ultimate Package comes with:
In The Box
[1] x Hydro Experts Grow Tent - 100CM x 100CM x 180CM
[1] x Lumatek Digital Dimmable HPS & MH Ballast - [Wattage: 400W]
[1] x Bat Wing Reflector 340MM x 470MM - Suitable for HPS & MH | Ballast Required
[1] x Gavita Enhanced HPS Lamp - 400W | E40 | SE | uMol 710
[1] x Pair of Grow YoYo Light Hanger - Height Adjustable | Ideal for Indoor Grow Tent
[1] x Phresh EC Hyperfan v2 w/ Controller - 150MM (6") | 330CFM
[1] x Original Phat Phresh Carbon Filter - 150 x 500MM | 475CFM
[3] x Quick Release Clamps 150MM
[1] x Black PVC Coated Dual Layer Air Duct - 5 Meters | 152MM (6" Inch) | Ventilation
[1] x Silver Foil Aluminium Insulation Duct Tape - 50MM x 50M | 30mu
[1] x Hygrometer
[1] x Mojo Cow Ultimate Timer | For Complete Control
Others Also Bought