Blauberg Centro G Centrifugal Fan - 150MM (6" Inch) | 270CFM | Thermostat | Speed Control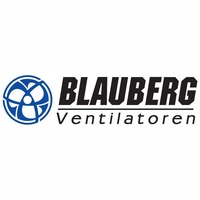 If cart total is less than $499*
Freight applies
If cart total is $499* &amp above
Free
*excluding bulky items

Calculate shipping
SECURE PAYMENTS WITH





The Blauberg Centro G Centrifugal Fan is the best ventilation solution for premises requiring permanent temperature control as greenhouses, orangeries, etc.
Complete with 4 metre wired thermo probe for accurate temperature readings.
Operating the fan speed controller and thermostat:
Set your desired grow room temperature on the thermostat (e.g. 20 degrees celsius)
Set the desired speed you wish the fan to run (e.g. medium speed)
When your grow room temperature drops below the set temperature on the thermostat (20 degrees celsius), the fan will operate at the selected speed (medium). When the temperature rises above the selected temperature, the fan will increase its speed to maximum until the temperature drops again to the desired level.
This means that when the area cools down, the fan will then also slow down reducing overcooling.
Specifications
Voltage, [V]: 230
Frequency, [Hz]: 50
Power, [W]: 80
Current, [A]: 0.35
Maximum air capacity, [m³/h]: 460
RPM, [min-¹]: 2725
Sound pressure level at 3 m distance, [dBA]: 46
Max. operating temperature, [°C]: -25 +55
Ingress protection rating: IP X4
Centro 150 Dimensions
D1: 150 /160
B: 300MM
L: 310MM
L1: 286MM
L2: 30MM
L3: 30MM
Weight: 2.45KG
In The Box
[1] x Blauberg Centro G Centrifugal Fan - 150MM (6" Inch) | 270CFM | Thermostat | Speed Control
Mounting
Due to compact design the fan is the ideal solution for mounting in limited spaces.
Any mounting position.
Wall or ceiling mounting with fixing brackets supplied as a standard.
Flexible air ducts are fixed on fan spigots with clamps.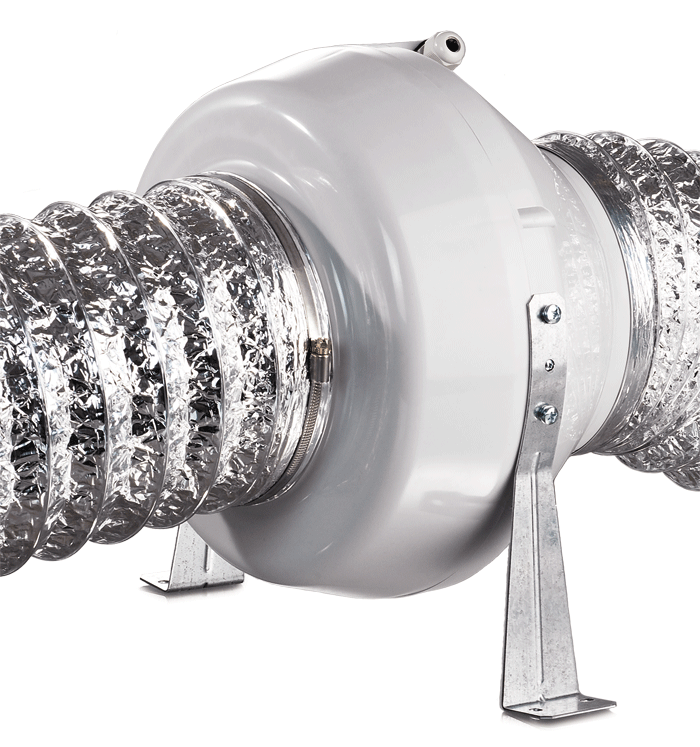 2-Year Replacement Warranty
If the product is faulty within the warranty period, the product will be replaced with a new one.
Please send the product to the following address on the contact us page.
5 Years Manufacturer Warranty
i.e. Customer needs to ship the item back to the manufacture.
We Also Recommend