Blauberg
Created in Germany, this unique ventilation line is distinguished by traditional German quality, functionality, rationality and order. With a permanent desire for innovation, pedantic care with product design and product, Blauberg has developed a first-rate reputation across the globe. Ventilation has a wide range of exhaust fans, wall mounted fans, inline fans, mix flow fans, centrifugal fans, ventilators, louvres, grilles and attenuators that are engineered in Germany to the highest standards. Blauberg offers a wide range of walls fans that feature different facings and performance, in sizes from 100mm to 150mm. These fans are designed for the extraction of air from bathrooms, kitchens, ensuites, toilets, laundries, apartments etc.
We, at Hydro Experts, sell a comprehensive range of Blauberg products such as sound insulated Iso-Mix 2 Speed Exhaust Fans of different sizes, Turbo G Mixed Flow Fan, Turbo-M Axial Inline Fan with Wall Bracket, Centro G Centrifugal Fan, and many more.
13 Products
1 Related Content Found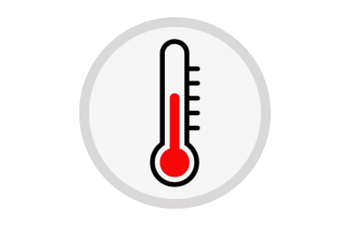 Measuring the temperature of a solution Control your nutrient solution temperature and prevent big swings. Temperature affects plant growth, flowering, seed production and pollination. If it's too cold, seeds won't germinate, cuttings won't root, flowers won't produce pollen. Your plants will grow slowly or stop growing altogether. Too hot, your seeds ...
READ MORE