Aussie Mushroom Ready to Grow Mushroom Kit - Sword Belt | Easy to Fruit
Large Fruitbodies, Smooth, Yellowish-Grey- Brown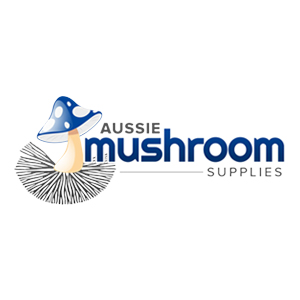 If cart total is less than $499*
Freight applies
If cart total is $499* &amp above
Free
*excluding bulky items

Calculate shipping
SECURE PAYMENTS WITH





PLEASE NOTE: If you are NOT using your Mushroom Kit straight away, store it in the fridge. If you are gifting the kit - Take the bag out of the box and keep it in the fridge (re-box when ready to gift).
Agrocybe aegerita (Swordbelt) Grow Bag
Agrocybe aegerita Swordbelt Also known as Black Poplar, Chestnut Mushroom, Yanagi-matsutake, Piopparello, Südlicher Schüppling. Very popular for their superb taste. Some say it even tastes like bacon!
Type: choice edible, medicinal usage and compounds, research
Characteristics: Large fruitbodies, smooth, yellowish-grey- brown
Best Temperature Range: Medium 10-18°C fruiting temperature
Due to the extra skill needed, we would recommend this kit to a grower who has moved on from the novice stage
Documents

Download PDF brochure
In The Box
[1] x Aussie Mushroom Ready to Grow Mushroom Kit - Sword Belt | Easy to Fruit
Step 1
Open your Ready-to-grow mushroom kit box and check the label on the bag inside to determine mushroom species.
Step 2
Are you ready to use the Ready to grow Mushroom kit?

If the answer is no, place the kit in a cold fridge (1-5 degrees). Mushrooms can be kept in fridge for up to 8 weeks.
If the answer is yes move on to Step 3.
Step 3
Take your kit out of the box, place it on the bench and allow air to inflate the bag. (NOTE: Air is removed during transport to fit in the box).
Step 4
Approximately 1 inch above the substrate, with a pen punch 4x holes into the bag. The holes allow the Co2 created from the mushrooms to escape from the bag.
Step 5
Cut bag open at top for misting.
Step 6
Mist approximately every 2 days OR if there are no water droplets on the internal plastic walls of the bag. Peg bag closed when not misting.
Step 7
Harvest your mushrooms.When your mushrooms are ready, pick all of them at once and then close the bag up again and wait for another flush to come through.