Aussie Mushroom Ready to Grow Mushroom Kit - Lions Mane | Easy to Fruit
Large fruitbodies, white in colour resembling hair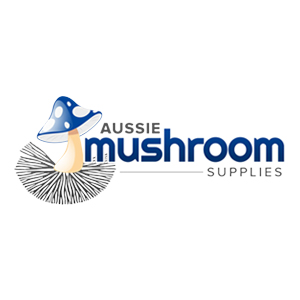 If cart total is less than $499*
Freight applies
If cart total is $499* &amp above
Free
*excluding bulky items

Calculate shipping
SECURE PAYMENTS WITH





PLEASE NOTE: If you are NOT using your Mushroom Kit straight away, store it in the fridge. If you are gifting the kit - Take the bag out of the box and keep it in the fridge (re-box when ready to gift).
Australian Hericium Grow Bag
Cloned from a wild fruit body of an Australian Hericium found in the Otway National Park Victoria Australia over 10 years ago. An identification completed by the University of Tasmania determined it was Hericium coralloides, after years of testing, we discovered when grown in high CO2 it grows very coral-like, in low CO2 it forms nice round fruits like lions mane.
Characteristics: Large fruitbodies, white in colour resembling hair-like texture
Temperature Range: Mid: 18-24°C fruiting temperature
Please note these cultures are for personal use only!!!
Documents

Download PDF brochure
In The Box
[1] x Aussie Mushroom Ready to Grow Mushroom Kit - Lions Mane | Easy to Fruit
Step 1
Open your Ready-to-grow mushroom kit box and check the label on the bag inside to determine mushroom species.
Step 2
Are you ready to use the Ready to grow Mushroom kit?

If the answer is no, place the kit in a cold fridge (1-5 degrees). Mushrooms can be kept in fridge for up to 8 weeks.
If the answer is yes move on to Step 3.
Step 3
Remove mushroom bag from the box and cut out the preferation located on the front of the box (or a squre hole approx 2x2inch). Place the bag back in the box.
(NOTE: If your kit has not come in a box please skip this step and move onto step 4).
Step 4
Using a "clean" sharp knife cut an X through the plastic bag exposing the mushroom substrate, (this is where the mushrooms will fruit from).
Step 5
Mist 1-3 times per day with cooled boiled water or filtered water. Mushrooms can take 2-6 weeks to fruit.
Step 6
Once your mushrooms appear they grow very fast and will be ready within 5-14 days depending on the tempreture. Harvest them all at once, removing any bits of mushroom left on the block. Let the block rest for 1-2 weeks before re-starting. Occasional misting will start the new growth. When new pins form start misting 1-3 times per day.