Aussie Mushroom Ready to Grow Mushroom Kit - Shiitake | Easy to Fruit
Light Tan & Dark Brown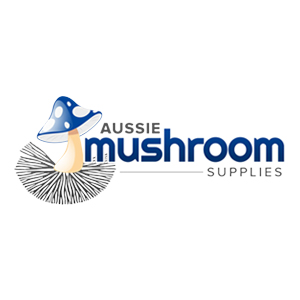 If cart total is less than $499*
Freight applies
If cart total is $499* &amp above
Free
*excluding bulky items

Calculate shipping
SECURE PAYMENTS WITH





PLEASE NOTE: If you are NOT using your Mushroom Kit straight away, store it in the fridge. If you are gifting the kit - Take the bag out of the box and keep it in the fridge (re-box when ready to gift).
Shiitake grow bag
We supply many commercial farms with this exact type of Shiitake block so you can be sure that you are getting a top-quality product. Grow Lots of fresh Shiitake mushrooms with this easy kit.
Type: choice edible, medicinal usage and compounds, research
Characteristics: Light Tan & Dark Brown

Best Temperature Range: Cold & Humid
When your kit is finished, don't throw it away! You can use it for compost in your garden or you can break the log up and use the inoculated sawdust to start your own logs from hardwood logs!
Documents

Download PDF brochure
In The Box
[1] x Aussie Mushroom Ready to Grow Mushroom Kit - Shiitake | Easy to Fruit
Shiitake mushroom kits are one of the fastest to fruit. We incubate them for a minimum of 8-12 weeks so they are ready to burst out with mushrooms as soon as they arrive.To start you will need:
A large bucket or a 30-50L plastic container to fruit them in.
A waterproof table for the mushroom kit to sit on.
(Eg: A brick or a plastic lunch container)
Step 1
Open your Ready-to-grow mushroom kit box and check the label on the bag inside to determine Ready-to-Grow Mushroom kit species..
Step 2
Are you ready to use the Ready to grow Mushroom kit?

If the answer is no, place the kit in a cold fridge (1-5 degrees). Mushrooms can be kept in fridge for up to 8 weeks.
If the answer is yes move on to Step 3.
Step 3
Take your kit out of the box, place it on the bench and allow air to inflate the bag. (NOTE: Air is removed during transport to fit in the box).
Step 4
Fill the bag with cold tap water until the block is under water.
Step 5 - Soak
Place the bag in the fridge for 5-10 hours to cold shock the block.
(Don't soak for too long or the block can get water logged).

Wait! I see mushrooms coming through. Do I still soak?

Yes, still soak. But move quickly as the block is getting ready to fruit.
Step 6 - Set up fruiting container and start growing.
Set up your fruiting container by placing your 'waterproof table' in the bucket/container.
Step 7
Add about 0.5cm of water to the bottom of the bucket/container (this will help keep it humid).
Step 8
Drain the water from the mushroom kit bag in the sink or garden.
Step 9
Remove the mushroom block from the plastic bag and sit it on your waterproof table out of the water. Place the containers lid down allowing air gaps. Please Note: If you are using a plastic container, 1/4 turn the lid, (leaving 4 air gaps in each corner), OR, if using a bucket place cling wrap over 80% of the top of the bucket to allow fresh air and light to get in.
Step 10
Mist the walls of your container with water 1-3 times per day as needed to keep it humid. Mist the block with water 1-2 times per day until the pins start to form. NOTE: Stop spraying the block directly when mushrooms start growing.
Step 11
Harvest all of the mushrooms at once, then, rest your block somewhere dry for approximately 6 weeks. During this time it will fully dry out.
Step 12
Head back up to Step 1 and begin again, your next flush.