Organic Gardening Solutions No Till Compost Mix (Coots) - 25L | Nutrient Kit Included
Nutrient Kit Included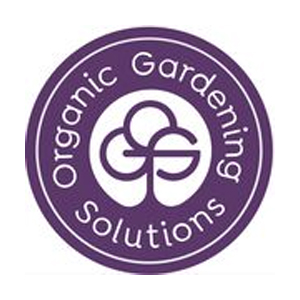 Organic Gardening Solutions (OGS)
If cart total is less than $499*
Freight applies
If cart total is $499* &amp above
Freight applies
*This item is bullky so freight applies.

Calculate shipping
SECURE PAYMENTS WITH

BUY NOW, PAY LATER
Pay in 4, interest-free. Afterpay it.

ZIP NOW, PAY LATER
Repay on a convenient weekly, fortnightly or monthly schedule.

ENJOY NOW, PAY LATER





Our NoTill Compost Mix is ideal for setting up a long term garden, or 'NoTill' environment. This compost has been crafted to ensure balanced nutrient levels and avoid nutrient lock out after a few harvests.
By utilizing a Higher Cationic Exchange Capacity (CEC) and more mild amendments (nutrients), the NoTill mix was created for growers to be able to top dress their plants regularly and over time facilitate a biological environment that allows nutrient cycling (requiring less amendments over time).
Note: This product is 'mild' compared to the 'SuperSoil' compost we offer, and therefore we recommend you get your plants into a 100% NoTill mix, well before they are in their final pot.
Sold per bag, at approx. 25 litres per bag.
Why Should We Care About Such A Mix?
"A wonderful thing about a balanced, mineralized soil based on the soil's exchange capacity is that everything else becomes easier. The soil pH self-adjusts to its optimum, plant disease and insect problems largely disappear, water retention, drainage, soil texture, and rate of decay of organic matter all become self-regulating and automatic, weather permitting. The grower knows that the nutrients are in the crop because the nutrients are available in the soil. The soil life is active and healthy and helping to make these nutrients available, and the plants growing on this ideal soil have free-choice of any nutrient they want, in balance, a balance designed by intelligent science and observation." - Michael Astera
What You'll Need To Finish The Recipe:
To complete the recipe you will need to cut the NoTill Compost Mix with equal parts Peat Moss or Coco Coir and Aeration ingredient (Pumice/Scoria/Rice Hulls/Perlite), in the ratio of 1:1:1. This means you'll mix approximately 25L of each ingredient and get approximately 75L of final Coots Mix (from a single bag of our compost)!
Our Notill Soil comes with an EXTERNAL nutrient kit (2kg) that you NEED to mix into the Compost! This is so that you can see just how much nutrients are in our soil!
In The Box
[1] x Organic Gardening Solutions No Till Compost Mix (Coots) - 25L | Nutrient Kit Included