Hi-Par OG Digital Dimmable Ballast - 600W | 240V & 400V | SE/DE | HPS MH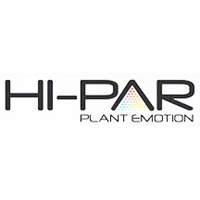 Hi-Par
IN STOCK
FREE SHIPPING OVER $499*
OFFER:
Save 35%!
Sale Ends in 31 October 2022

If cart total is less than $499*
Freight applies
If cart total is $499* &amp above
Free
*excluding bulky items

Calculate shipping
SECURE PAYMENTS WITH





Hi-Par 600w/400v EL Horticultural Digital Ballast is designed for medical, industrial or hobby horticulturalists. It can be easily integrated into your existing grow room; simply replace your ballast & lamp with Hi-Par products and you will instantly achieve more useable grow light! More light = more yield!
The Hi Par 600w 400v ballast has been designed in Germany to enable 400v DE Technology to be accessible to Medical & Hobby horticulturalists. This ballast can be used with 400v & 240v lamps, however, we recommend using 400v lamps because of the increased efficiency and PAR spectrum output. Photosynthesis Active Radiation (PAR) refers to a specific part of the light spectrum that a plant actually uses to photosynthesize light energy into growth energy.
The ultimate HID workhorse! Our HI-PAR 600w Digital Ballast (400v/EL) is the flagship product for powerful horticultural lighting solutions. These ballasts are engineered with performance and true durability as the foremost priority.
Our 600w range is recognised for our incredibly high performance in both the hobby and commercial horticultural sectors. The Hi-Par difference means that our digital technology uses premium Japanese capacitors rated for 10+ years of continual use, and our quality control is second-to-none.
We provide the latest advances for digital soft start-up automation that safely and reliably ignites HID bulbs with minimal harmonic distortion and attenuation. Our ballasts also utilise smart recognition software to prevent hot-lamp restrike and display error messages if there is an issue with the bulb or reflector. Hi-PAR is built tough, and truly engineered for the horticultural connoisseur.
Specifications
HID Digital Ballast – High Frequency (>120kHz)
THD: <10%
Input 220-240v
Intelligent dimming control 60% – 100% or BOOST
Highest quality internal components
Single-Ended or Double-Ended lamp compatibility
Strikes 400v or 240v, HPS or MH horticultural lamps
Smart green LED indicator light
Digital random start technology
Superior RF Shielding
IP 64 Rated for use
Low start-up current <3.0A
Input 240v, Imax = 3.0A, PF>0.99, CF<1.6
In The Box
[1] x Hi-Par OG Digital Dimmable Ballast - 600W | 240V & 400V | SE/DE | HPS MH
Intelligent Dimming Control - 60%, 75% , 100% & Boost
Strikes 400V and 240V HPS/MH horticultural grow lamps
End of lamp life feature
High internal temperature protection
Intelligent random start
Low start-up current
Constant current start
Cool running temperature
Japanese componentry
1-Year Replacement Warranty
If the product is faulty within the warranty period, the product will be replaced with a new one.

Please send the product to the following address on the contact us page. Click Here