Mars Hydro Quantum Board LED Grow Light - TSW 2000 | True Watt 300W | Full Spectrum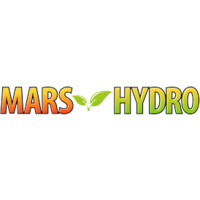 REG. PRICE: $495.00
$459.95

If cart total is less than $499*
Freight applies
If cart total is $499* &amp above
Free
*excluding bulky items

Calculate shipping
SECURE PAYMENTS WITH





TSW2000 is one of our best-sellers as home-use LED grow lights, perfect lighting solutions for 4-8 plants. Affordable price, intuitive yields, and available dimmer and daisy chain function ensure its saleability.
Specifications
Item NO.: Mars TSW 2000 LED
Wattage: 300W±5%@AC120-277V
Coverage: 3'x3'
PPE: 2.6μmol/j
PPF: 716umol/S
Max Yield: 2.3g/W
Draw power:

120V :2.56A;308W
240V:1.25A;300W

Spectrum:

660-665nm,
3200-4200Knm,
5200-6800Knm

Coverage:

4'X4' for veg.
3'x3' for flower

Chip Brand: Epistar
Work Temperature: -4°F ~105°F (-20°C ~ 40°C)
Dimension: 59 x 57 x 13CM
N.W/G.W: 12.35KG/13KG
Lifespan: 50000 hours
IP65 Waterproof: No
In The Box
[1] x Mars Hydro Quantum Board LED Grow Light - TSW 2000 | True Watt 300W | Full Spectrum
[1] x Pair of Rope Ratchet (Hanger) - 68KG Capacity
Low Energy Consumption LED Grow Light:

Consuming 300w and mounted with 704 pcs chips, TSW2000 is able to replace a 400w HPS light while saving 25% electricity energy.

High Efficiency LED Grow Light:

With total light output PPF 716umol/S and leading PPE 2.6umol/j, it's 50% more photon efficient and can promise a 30% more yield comparing to the old HPS/MH lights.

Patent Highly Reflective Hood Design:

The reflector design on TSW2000 has been patented, which can effectively collect the light dispersed in all directions to improve its light utilization and help plants obtain more light absorption.

Full Spectrum Plant-Preferred Spectra:

By the special combination of spectra that emits most light in the 400-700nm waveband, extremely conducive to plant photosynthesis. Adequate IR(730-740nm) is also included in the spectrum to induce bigger buds.

Dimming And Daisy Chain Function Available:

With an independent dimming knob on the removable driver, supporting 0-100% brightness adjustment and up to 15 LEDs daisy-chained in series, it provides various light intensity for different plant stages and meanwhile saves energy.

Reliable Certifications and Warranty:

CE, ETL, RoHS, UKCA safety certifications approved, 50,000 hours longevity, 5-year warranty, and local after-sales service centres.
Within 1 year : Free components, repairing and shipping.
1 year - 3 years : Free components but buyer needs to pay 2 way shipping fees and repairing fees.
3 years of free components can be provided.