Dr Greenthumbs Turbodirt Water Only Soil - 27L | Organic Nutrient Kit
Organic Worm Castings, Compost, Peat Moss, Perlite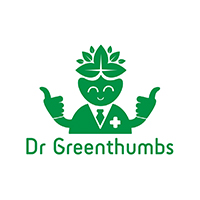 Products You May Need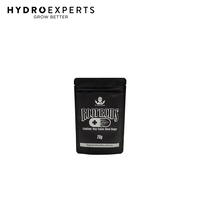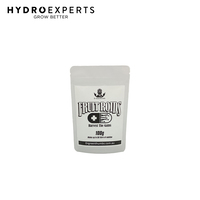 If cart total is less than $499*
Freight applies
If cart total is $499* &amp above
Freight applies
*This item is bullky so freight applies

Calculate shipping
SECURE PAYMENTS WITH





Ready to use, no need for lengthy "cooking" or composting!!
100% organic ingredients
Water only, no need to fertilize
Grow organic, mineral rich & nutrient dense fruit & flowers
Made in Australia from Australian ingredients
When it comes to growing mineral dense, nutrient rich fruit and flowers, nobody has you better covered than the Indoor Soil Company. We've searched high and low to bring together the absolute finest materials Australia has to offer and produced a soil of the highest quality, unsurpassed by our competitors.
With certified organic worm castings, compost, peat moss, perlite and pumice, no corners have been cut creating this premium soil. Our mix provides the perfect water holding capacity and drainage for fast root growth and a supportive environment for beneficial bacteria and fungi. This coupled with our 100% organic nutrients and beneficial bacteria, you won't have to worry about feeding your plants during your entire grow.
How To Use
As the name suggests, our water only soil contains all the nutrients required to grow and finish your plants within a 9-10 week cycle. This eliminates the need for expensive nutrient regimes. As all the nutrition your plants will require is already built into the soil, all you need to focus on is maintaining a strong population of beneficial bacteria.
To successfully replenish and nurture these bacteria simply inoculate your soil on alternating weeks with our Root Roids and Fruit Roids. By doing so you deliver millions of beneficial bacteria & fungi to your soil. This will help your plants withstand adverse conditions & stress from drought, and also suppress any pathogens that might be introduced to your growing area.
We suggest maintaining an even moisture within your growing containers for best results (moist, not wet). Constant wet and dry fluctuations can have adverse affects on your roots ability to uptake nutrients as it requires. The easiest approach for gardeners is to water your soil with a low pressure stream provided by a "pump sprayer pack". These units are inexpensive and easy to clean. Most importantly they deliver your water evenly across the soils surface as you move the jet back and forth.
Alternatively for larger gardens, automatic gravity fed systems such as the well known Blumats, work extremely well. Other styles of growing such as Self Irrigated Planters and Earth Boxes, also have tremendous results with our Water Only Soil.
In The Box
[1] x Dr Greenthumbs Turbodirt Water Only Soil - 27L | Organic Nutrient Kit