Dr Greenthumbs Malted Barley - 400G / 1KG / 2.5KG | Organic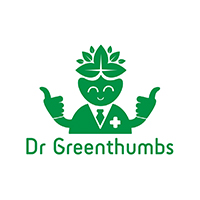 Dr Greenthumbs
IN STOCK
FREE SHIPPING OVER $499*

If cart total is less than $499*
Freight applies
If cart total is $499* &amp above
Free
*excluding bulky items

Calculate shipping
SECURE PAYMENTS WITH





Malted Barley is barley that has been sprouted and dried under ideal conditions to activate a wealth of beneficial bacteria, fungi and yeast.
The diverse beneficial microbes occupying our malted barley are a high source of the auxin indole-3-acetic acid (IAA), which helps plants promote cell division and elongation.
Can be used as a source of ectomycorrhizal fungi for perennial plants.
Use at 1/2-1 cup per square meter under a mulch layer. We recommend grinding your barley just before use in a grinder or mortar and pessel
In The Box
[1] x Dr Greenthumbs Malted Barley - 400G / 1KG / 2.5KG