Dr Greenthumbs Ocean Grown Deep Sea Sugar & Kelp - 500ML / 1L / 5L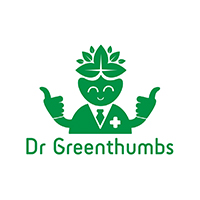 Dr Greenthumbs
IN STOCK
FREE SHIPPING OVER $499*
If cart total is less than $499*
Freight applies
If cart total is $499* &amp above
Free
*excluding bulky items

Calculate shipping
SECURE PAYMENTS WITH

BUY NOW, PAY LATER
Pay in 4, interest-free. Afterpay it.

ZIP NOW, PAY LATER
Repay on a convenient weekly, fortnightly or monthly schedule.

ENJOY NOW, PAY LATER





YOUR GARDENS CATCH OF THE DAY – SO MUCH MORE THAN JUST SEAWEED
Zero smell unlike the competition, use inside with confidence!
NPK 0.1 - 0 - 1.36
Deep Sea Sugar + Kelp supplies your plants with highly beneficial & chelated micro and macro nutrients, whilst stimulating a strong hormonal response. This hormonal response, technically known as Systemic Acquired Resistance, is necessary to stimulate the plants defence mechanisms. The same defences are responsible for the plants resistance against pest & fungal attacks, as well as drought & frost conditions.
Stimulates extremely healthy root systems & feeds beneficial soil bacteria.
Excellent additive to flowering & fruiting plants, contains highly beneficial trace elements including zinc, silicon, calcium, magnesium & molybdenum.
Safe to use at all stages of plant growth. Perfect for seedlings & transplanting!
Helps break up tough soils & greatly enhance soil conditions by attracting earth worms and feeding beneficial bacteria and mycorrhizae.
In The Box
[1] x Dr Greenthumbs Ocean Grown Deep Sea Sugar & Kelp - 500ML / 1L / 5L
Best used in conjunction with Ocean Grown Fish Hydrolysate
Seedlings – 1-2ml per litre.
Transplanting – 3-5ml per litre.
Foliar Spray – 1ml per litre
Indoor plants – 3ml per litre.
Lawns & Fruiting trees - 3-5ml per litre.
Hydroponics – 3ml per litre.
Caution
Store out of reach of pets & children in a dark, cool environment.
Do not apply to stressed or under watered plants. Do not apply when temperatures exceed 30C. Always test new products on plants before a complete switch.