New Twister T2 Trimmer - for Bud Leaf Plant with SoftTumble Technology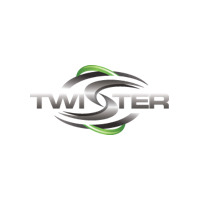 Twister
OUT OF STOCK
FREE SHIPPING
REG. PRICE: $33,000.00
$25,999.95

If cart total is less than $499*
Freight applies
If cart total is $499* &amp above
Free
*excluding bulky items

Calculate shipping
SECURE PAYMENTS WITH





Note: Prior to purchase, please email us at sales@hydroexperts or call us at (02) 8041 7959 to confirm the availability and ETA of the stock of the item.
The Twister T2 Trimmer. Trim More. Faster.
The Twister is the world's fastest leaf trimmer, equipped with the industry's most powerful vacuum along with proprietary blade geometry to deliver the closest cut possible without damaging your product.
Extremely Fast11 StaySharp™ self-sharpening blades are maintenance-free and perform 19,250 cuts every 60 seconds.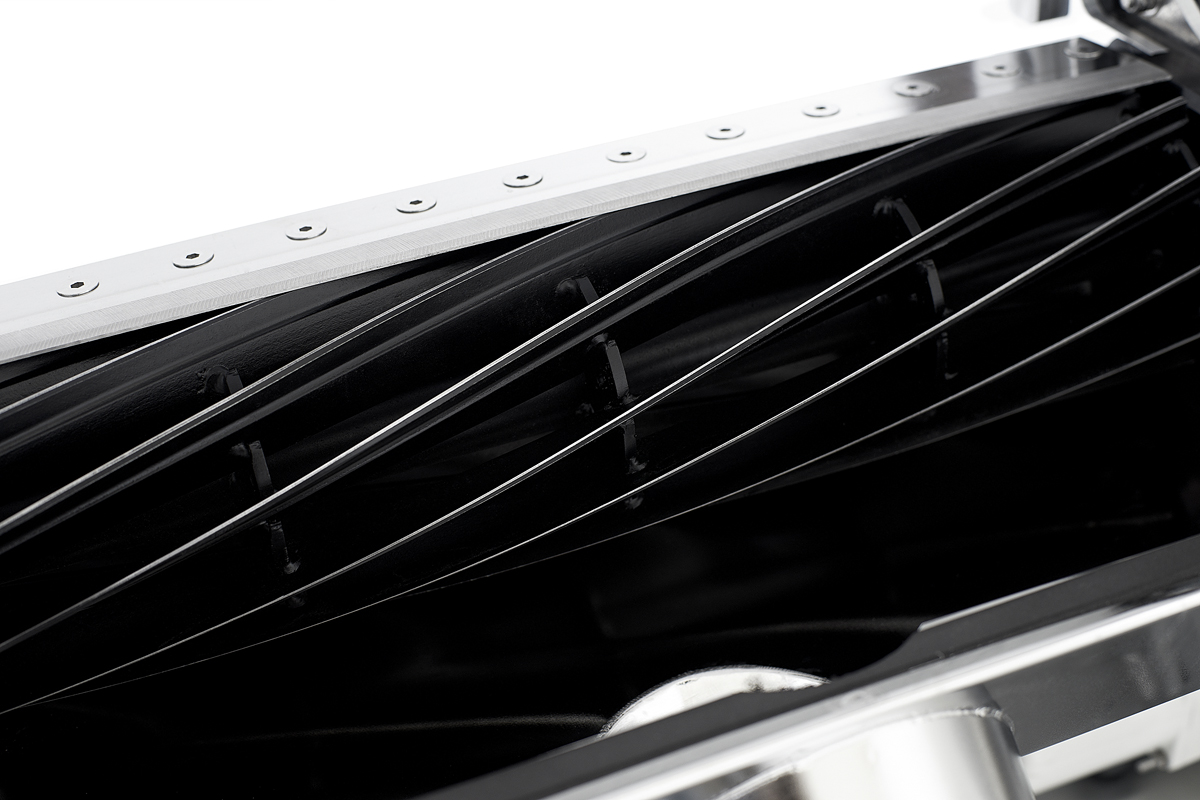 Consistent CutTrimmed pieces are of uniform quality, hour after hour; day after day.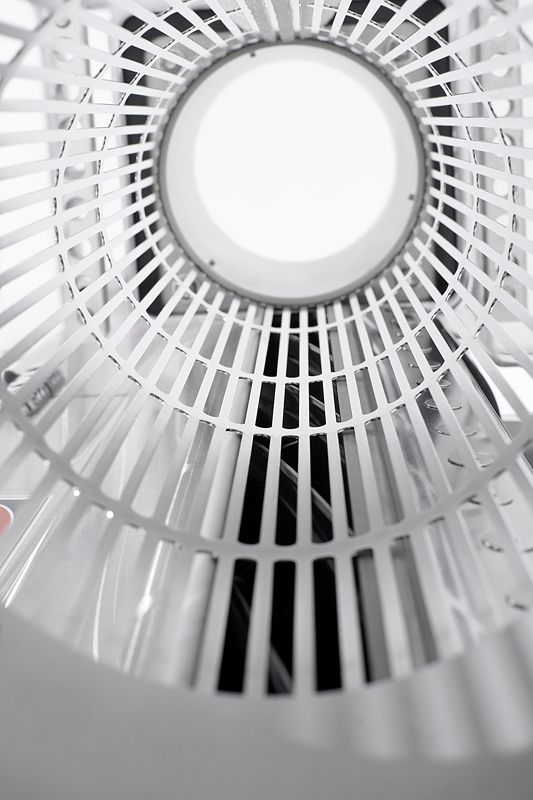 Low MaintenanceNo paint to chip or flake; strips down for complete cleaning access in less than 10 seconds with no tools; fully serviceable by end-user.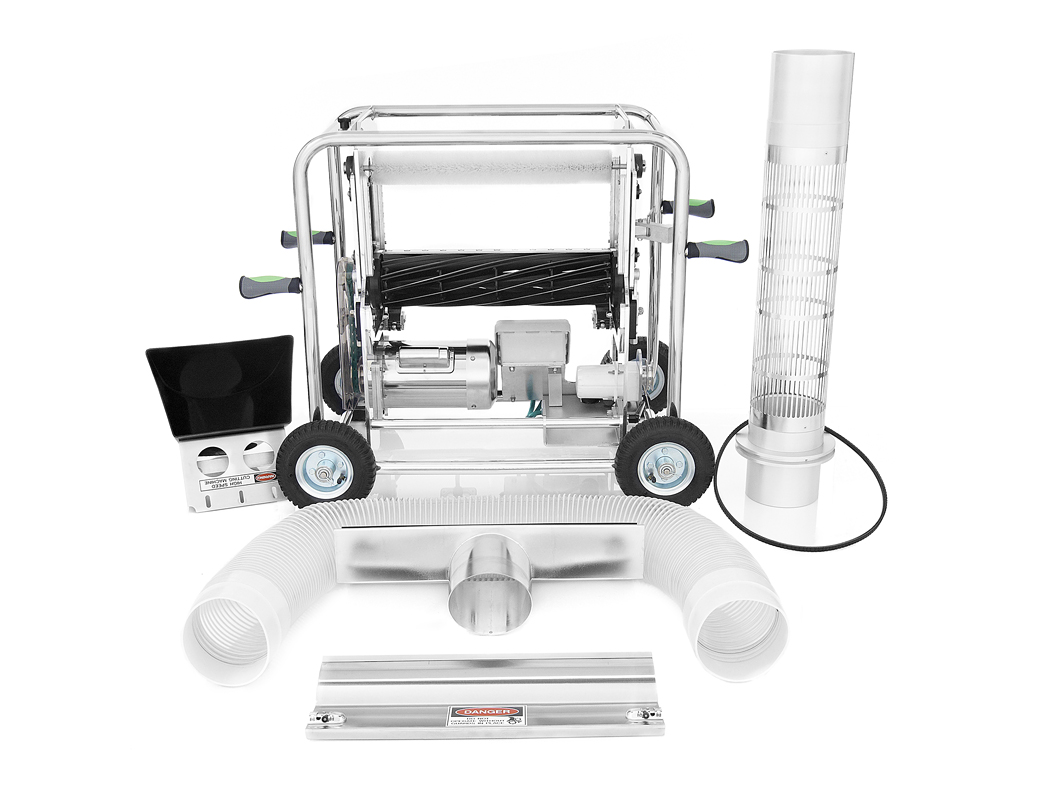 Easy to CleanWatertight electrical and motors allow for complete high-pressure washdown.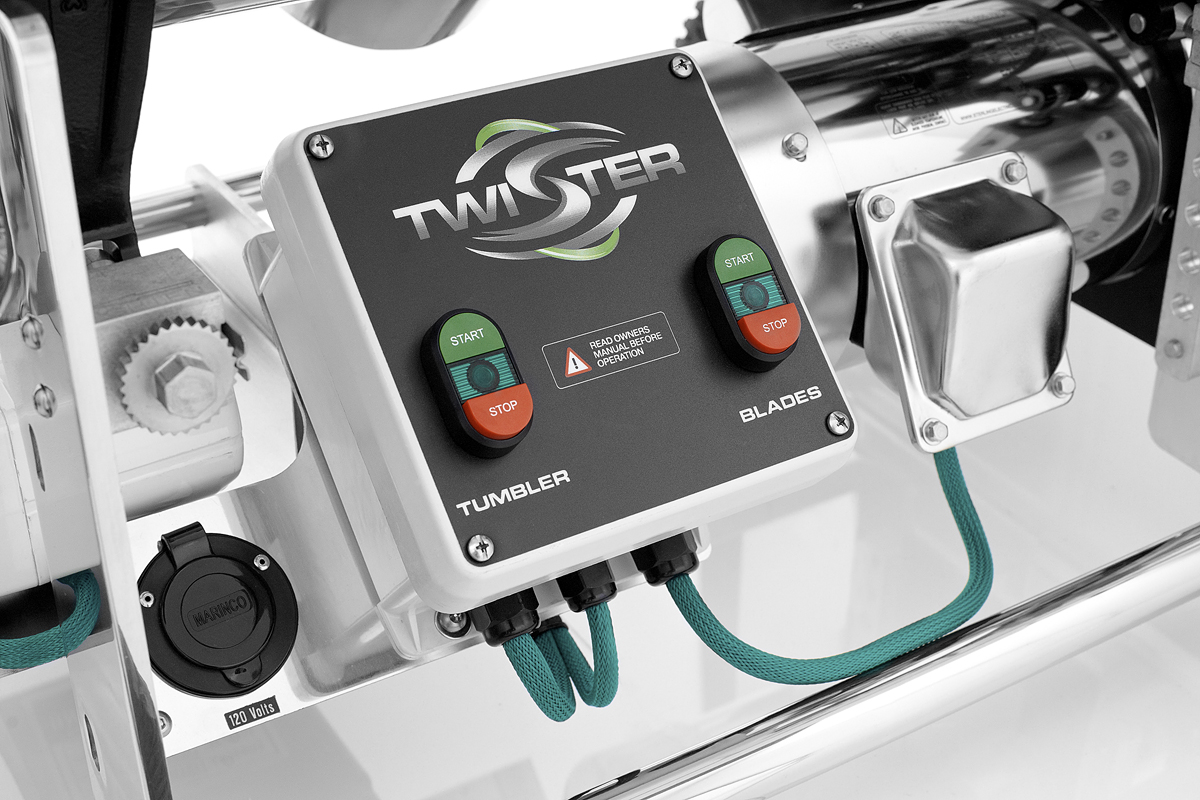 QuickClick™ TechnologyEnsures ultra fast, extremely precise blade adjustment (.0009" / .023mm per click)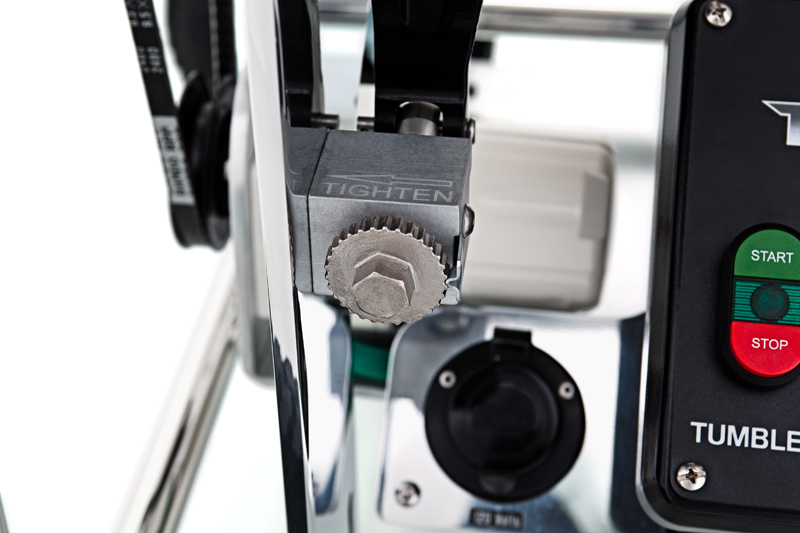 Double the SpeedDesigned for back-to-back tandem use, for even greater performance gains.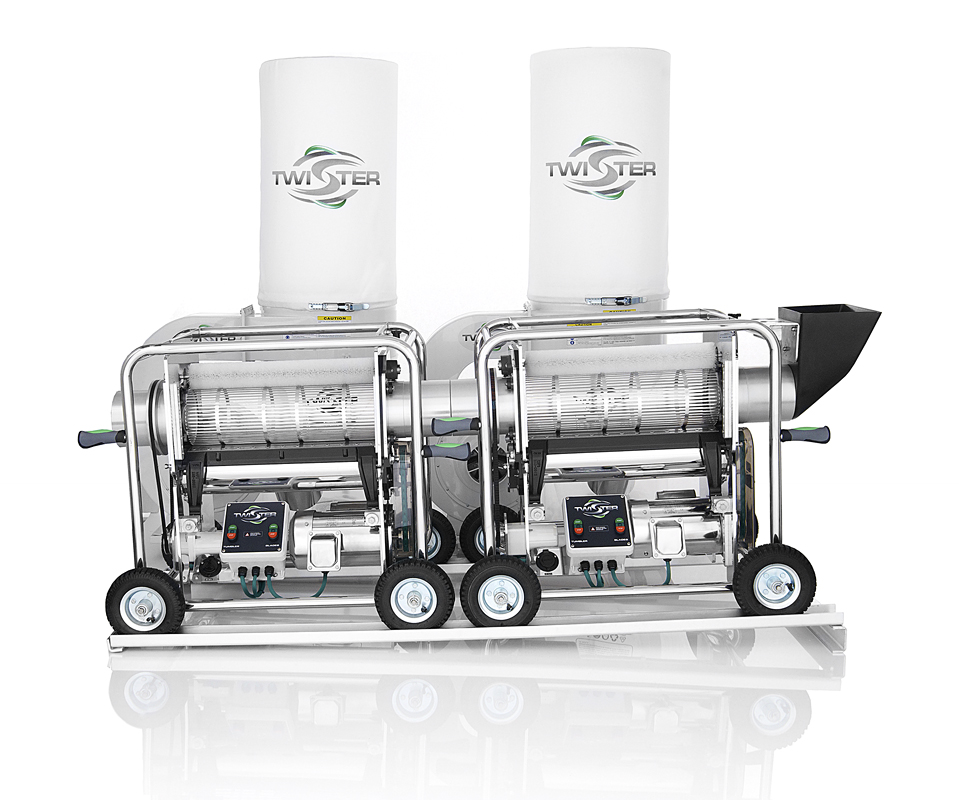 Specifications
TWISTER T2 TRIMMER
Input Voltage: 240V
Tumbler Motor: 1/30HP, Epoxy Coated, Watertight
Cut Height: .040″ / 1/25 / 1mm
Weight: 215lbs / 97.5kg
Shipping Weight (complete w/leaf collector): 420lbs / 190kg
Length: 42.5in / 107.9cm
Width, with wheels: 27.5in / 69.9cm
Width, without wheels: 20.5in / 52.2cm
Height: 32.5in / 82cm
Height without wheels: 30.5in / 76cm
Discharge: 6″ / 152mm
TWISTER T2 LEAF COLLECTOR
Input Voltage: 230V
Motor: 2HP, UL & CSA Approved, Fan Cooled
Amps (running): 9A
Amps (startup): 45A
Motor Speed: 3450RPM
Airflow Capacity: 1700CFM
Static Pressure: 10.5in of H20
Impeller: 12″ / 305mm, Balanced Aluminum
Inlet: 6″ / 153mm
Height: 36in / 91.5cm
Weight: 123lbs / 56kg
Circuit Breaker Required: 15A / 240V
Connector (plug): 15A 250V (NEMA 6-15)
Sound Rating: 80 db
Fused: Yes
Filter Bag: 1 – 80 Micron
Collection Bag: 3 – 6 Mil
Generator Requirement: 7500W (9000W surge)MINIMUMExtension Cord Gauge: 12AWG
MINIMUM Extension Cord Length: 25′ / 7.6m MAXIMUM***Failure to meet these min. requirements can cause damage
Replacement Parts: Bag Clamps, Filter Bags, Collection Bags
Maintenance : lean impeller housing frequently. Replace filter bag.
Others Also Bought