Centurion Pro 3.0 Medical Grade Trimmer - Wet & Dry Trimming | 140000 Cuts per Minute
Medical Grade Trimming System for Commercial Operations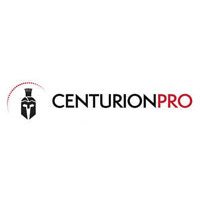 If cart total is less than $499*
Freight applies
If cart total is $499* &amp above
Freight applies
*This item is bullky so freight applies

Calculate shipping




Note: Prior to purchase, please email us at sales@hydroexperts or call us at (02) 8041 7959 to confirm the availability and ETA of the stock of the item.
Introducing the newest addition to the CenturionPro family, the 3.0 trimmer, Medical Grade Trimming System. Not only is this the highest capacity automated trimming machine in the world, this system comes Health Canada/FDA ready with medical-grade anodized aluminum and stainless-steel components to meet all regulatory standards.
The 3.0 trimmer is the highest capacity automated trimming machine in the world, guaranteed, producing the work of over 75 human trimmers without sacrificing quality. Suitable for either wet or dry marijuana flowers, this trimming machine will harvest a whopping 60-70 lbs dry (300-350 lbs wet) per hour of use.
Specifications
GLADIATOR PRO INDUSTRIAL WEED TRIMMER
Dimensions: 76CM (L) x 64CM (W) x 71CM (H)
Weight: 68KG
Tumbler Diameter: 16.5CM
Number of Tumblers: 2
Human Trimmer Replacement: 40-50 People
Processing Capability: Dry: 15-18KG/Hr, Wet: 73-91KG/Hr
Cuts Per Minute: 75,000
In The Box
[1] x Centurion Pro 3.0 Medical Grade Trimmer - Wet & Dry Trimming | 140000 Cuts per Minute
Food Grade Direct Feed Hopper
The 3.0 medical grade trimming system comes standard with a high quality food grade hopper. This component is made of food grade plastic and is designed to handle large amounts of material, therefore meeting the needs of all commercial cannabis producers worldwide. Simply place the plant material in the top tray and work it down into the triple-barrel system for trimming, as needed.
UNSURPASSED QUALITY
Durability - Similar to our other trimmers, the body on the new CenturionPro 3.0 trimming machine is made entirely of anodized aluminum and stainless steel, as are the components. As a result, this trimmer can easily withstand moves, cleaning and extended use without issue.

Hardened Steel, 11 Blade Cutting Reel (x3) - Hence the name, the 3.0 trimming machine features three Toro-hardened steel cutting reels, each featuring 11 high-quality blades. In addition, our magnetic blade technology guarantees a consistently sharp blade and the cleanest cut. Furthermore, this trimming machine has the cutting power of almost 2 Gladiator trimmers or 4 of our CenturionPro Original machines and is the biggest machine the cannabis industry.

Rugged, Stainless Steel Tumblers (x3) - The three tumblers on the 3.0 trimming machine are made of rugged, 16-gauge, 304 stainless steel instead of aluminum. Furthermore, each of these high-capacity tumblers are 35" in length and 6.5" in diameter giving the CenturionPro 3.0 trimmer a total 78" of cutting surface!
BEST PERFORMANCE IN THE INDUSTRY
More Cutting Power - The 3.0 trimmer is a monumental trimming machine that can manage 140,000 cuts per minute (almost double what the Gladiator trimmer cuts)! In addition, it has a whopping 6 horsepower leaf collector that produces an impressive 5,000 CFM of pure suction power.
High Processing Capacity - The 3.0 trimmer is a goliath of a machine that is as delicate on flowers as it is impressive to witness. This trimming machine can replace up to 75 human marijuana trimmers – without sacrificing quality. Due to the high processing capacity, the 3.0 trimming machine can harvest an unheard of 60-70 lbs dry product or 300-350 lbs wet material!
Finely Tuned Diverter - The 3.0 trimmer utilizes a unique diverter specifically fine tunes airflow and cut. As a result, this component works to ensure preservation of different marijuana strains and also different densities.
Triple-Bag System - Our Triple-Bag System is designed for cleanliness, as well as trim and keif collection so you don't waste any of your precious cannabis for further use.
SIMPLISTIC DESIGN
DURABLE - All components of the CenturionPro 3.0 trimming machine are comprised of anodized aluminum and stainless steel so that it is a truly durable machine.
Easy to set up/tear down - For the purpose of saving you time, all of our trimming machines are manufactured to be easy to setup and teardown. As a result, the 3.0 takes 40 minutes to setup and even less for teardown.
Easy to clean - Our new 3.0 trimmer is a monumental trimming machine, but that doesn't mean cleaning has to be too! In fact, the entire machine (excluding the tumblers) can be cleaned with a pressure washer in 40 minutes.
Easy to maintain - Every trimming machine is built with a simplistic design and also contains less moving components. As a result, makes them easy to maintain and even fix if anything ever goes wrong.
INDUSTRIAL TRIMMING CAPACITY
At CenturionPro Solutions, we believe in having our tumblers side-by-side, not back-to-back in order to prevent extended lengths of time that your cannabis is traveling through the machine. Higher quality cutting components and vacuums ensure your cannabis is trimmed in less than half the time of what the other guys recommend.