Centurion Pro Table Top Trimmer - Wet & Dry Trimming | 20000 Cuts per Minute
Replace up to 6 people without sacrificing quality!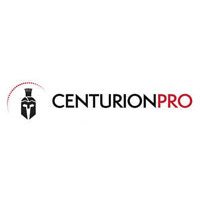 Centurion Trimmers
SECURE PAYMENTS WITH

BUY NOW, PAY LATER
Pay in 4, interest-free. Afterpay it.

ZIP NOW, PAY LATER
Repay on a convenient weekly, fortnightly or monthly schedule.

ENJOY NOW, PAY LATER





The Centurion Tabletop Pro is masterfully engineered to be the most efficient and delicate tumble style trimmer in the world. Sitting at 24" in length X 10" wide X 21" high and only weighing 35lbs, this new innovation is built for home trimming.
Trim in your backyard, garage, discretely in your home or anywhere else you can think of.
Specifications
GLADIATOR PRO INDUSTRIAL WEED TRIMMER
Dimensions: 61CM (L) x 25CM (W) x 53CM (H)
Weight: 16KG
Tumbler Diameter: 14CM
Number of Tumblers: 1
Human Trimmer Replacement: 6 People
Processing Capability: Dry: 2-3.2KG/Hr, Wet: 13.5-16KG/Hr
Cuts Per Minute: 20,000
In The Box
[1] x Centurion Pro Table Top Trimmer - Wet & Dry Trimming | 20000 Cuts per Minute
DURABILITY
The body and main components of the TableTop pro, small bud trimmer, are made entirely of Anodized Aluminum and Stainless steel. This tough little machine can withstand repeated cleaning and prolonged use with ease.
ALL NEW, Hardened Steel, 7 Blade Cutting Reel
The TableTop pro comes with a Toro, hardened steel cutting reel, containing an all new 7 high quality blades. Our coveted magnetic blade technology ensures the cleanest cut in the industry thanks to our dependably sharp blade.
RUGGED, STAINLESS STEEL TUMBLERS
The tumbler on the Tabletop Pro is made of a rugged, 16 gauge, 304 stainless steel, not aluminum. At 24" in length and 5.5" in diameter, this high capacity tumbler will produce more than any other machine on the market.
40% GREATER TRICHOME PRESERVATION
Our QuanTanium Coated Tumblers delicately handle flowers with 40% greater trichome preservation. This technology prevents precious trichomes from adhering to the tumbler surface without the need for special lubricants or sprays.
MORE CUTTING POWER
The TableTop does 20,000 cuts per minute on a 120v power source. This small bud trimmer system comes standard with a 1hp leaf collector that produces 1800 CFM of suction power.
HIGH PROCESSING CAPACITY
Replace up to 6 human trimmers without sacrificing quality. The TableTop pro trims up to 5-7lbs/hr dry and 30-35lbs/hr wet.
EXTRA LARGE HOPPER
All of our machines come standard with the largest hoppers in the industry to make consistent feeding of the machine easier.
FINELY TUNED DIVERTER
The TableTop pro utilizes our unique diverter that fine tunes the air flow and cut to ensure preservation of different strains and densities.
DOUBLE BAG SYSTEM
Our double bag system is designed for cleanliness, as well as trim and keif collection so you don't waste any of your precious product for further use.
COMPACT SIZE
The lightweight, compact design of the TableTop pro makes it small enough to fit in the trunk of a car, while still being the most powerful personal trimmer on the market.
EASY TO SET UP/TEAR DOWN
Simplistic design makes the TableTop Pro extremely easy to set-up/tear down. Requiring only 10 minutes to get going, this system is perfect for home grow operations.
EASY TO CLEAN
This small bud trimmer takes less than 10 minutes to clean. The entire machine, excluding the tumbler, can be quickly cleaned with a pressure washer. The tumbler is easily cleaned with warm, soapy water and a quick wipe.
EASY TO MAINTAIN
We build our machines to be extremely simple with less moving components. This makes the Tabletop Pro easy to maintain and even fix if anything ever goes wrong.