CenturionPro Dry Batch Trimmer - Model 2 | DBT2 | Up to 9KG Per Hour
Ideal For Home Growers & Small Harvests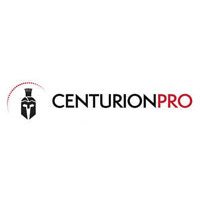 Centurion Trimmers
SECURE PAYMENTS WITH

BUY NOW, PAY LATER
Pay in 4, interest-free. Afterpay it.

ZIP NOW, PAY LATER
Repay on a convenient weekly, fortnightly or monthly schedule.

ENJOY NOW, PAY LATER





With up to 20 pounds per hour of dry weight trimming capacity, the DBT Model 2 is ideal for small to medium sized harvests. Developed specifically for harvesting delicate dried hemp, the DBT Model 2 streamlines processes while safeguarding standards. Featuring soft tumble technology and variable speed control for enhanced versatility, the DBT Model 2 applies the perfect cut every time regardless of flower size, shape or density.
Specifications
Input Voltage (w/VFD):

1.2 Amp - 110V NA
0.6 Amp - 220V EU/AUS

Dimensions (L x W x H):

31in x 19in x 29in
79cm x 48cm x 74cm

Weight: 65 lbs / 29 kg
Tumbler Diameter: 13in / 33cm
Tumbler Length: 23in / 59cm
Number of Tumblers: 1
Processing Capacity (per hour): Dry: 20 lbs/ 9 kg
Motor: 1/8 HP
In The Box
[1] x CenturionPro Dry Batch Trimmer - Model 2 | DBT2 | Up to 9KG Per Hour
Soft Tumble Technology
Through our unique Soft Tumbler Technology, the CenturionPro Dry Batch Trimmers produce a hand-quality trim quality without the use of a blower suction system or lubricants. This reduces trichome loss and produces the highest quality machine trimmed product possible. The result is pristine customer ready flower, trim, and kief for extracts.
Kief Filter Screen Upgrade
Make sure that nothing goes to waste by adding the Kief Filter Screen upgrade to your DBT. This upgrade essentially gives you two machines in one. After you've completed your batch trim, remove your trimmed flower, swap out the DBT tumbler with your Kief Filter Screen tumbler and run the trim from your trim bin. The 150-micron mesh screen is made of medical grade stainless steel, so you end up with perfectly separated flower, trim and kief all customer ready and all from just one machine. This must have will pay for itself time and time again.
Speed Control
Unique to CenturionPro Dry Batch Trimmers, dial in your harvest with Speed Control. After all, not all flower is created equal. Achieve enhanced versatility as Speed Control empowers growers to better trim a wider variety of strains, regardless of flower size, shape or density. This feature comes included with our DBT Models 2 to 5.