Horti-Vision CMH/QMH Lamp - 315W | 240V | 10K | PGZ18 | Finishing Lamp
Optimised Resin Production | For the last 1-2 weeks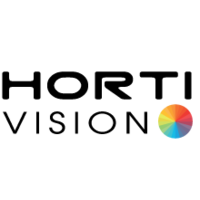 Buy In Bulk & Save!
| | |
| --- | --- |
| Buy 1 to 2: | Pay $149.95 |
| Buy 3 to 5: | Pay $137.95 |
| Buy 6 to 9: | Pay $131.95 |
| Buy 10 to 99: | Pay $127.95 |

If cart total is less than $499*
Freight applies
If cart total is $499* &amp above
Free
*excluding bulky items

Calculate shipping




The Hortivision 315w QMH 10K Finishing Lampe is beautifully designed for the connoisseur gardener! This unique 10k technology uses optimised amounts of UV-A and UV-B to heavily increase essential oil and resin production. This means your flowers will smell better, your fruit will taste superior and your herbs will have a higher potency in the kitchen!
Supplemental UV-A and UV-B light radiation energy has been scientifically proven to increase flavonoid levels (Tevini et al, 1991) and can help you drastically improve the quality of your harvest! These lamps output intense ultraviolet light energy specifically catering to the final stages of plant growth. ​
10K lamps should only be used in the last 2-3 weeks of flower (generative growth).
Our 315w 10k Lamp features double-jacketed glass and a precision build for serious durability. As Finishing Lampe is only used for 2 weeks out of every cycle, they will last many years and be exceptionally good value for you and your garden!
10k Lamps can be installed in the last 2 weeks of flower (generative growth) as standalone or supplementary lighting.
Specifications
Wattage: 315w
Quartz Metal Halide (QMH) + UV
Correlated Colour Temperature (K): 10000K
Colour Rendering Index (CRI) or (Ra): <90%
INCREASED UV compared to standard CMH 315w bulbs - FINISHING FLORAL GROWTH ONLY
Thread: PGZX18
Operating Current: 60Hz
ANSI Standard
Lamp Operating Current: 3.15Amps
Typical Hot Restart Time (Minutes) 8-12
In The Box
[1] x Horti-Vision CMH/QMH Lamp - 315W | 10K | PGZ18 | Finishing Lamp
Engineered Ceramic Arc Tube design
Double-Jacketed glass for safety
Complex patented mixture of gasses optimised specifically for horticulture
Long lamp life – 20,000 hrs recommended with 90% maintenance at 10,000hr
Higher UV and Infra-red output calculated for plant resin production
PGZ18 Bulb Fixture for secure mounting
930/3000k – Used for vegetative and floral growth
1-Month Replacement Warranty
If the product is faulty within the warranty period, the product will be replaced with a new one.
Please send the product to the following address on the contact us page.