Philips Master GreenPower CMH Lamp - 315W | 942 | PGZ18 | Veg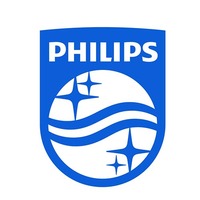 Philips Lighting
IN STOCK
FREE SHIPPING OVER $499*
OFFER:
Save 33%!
Sale Ends in 30 June 2022
Products You May Need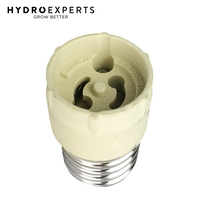 If cart total is less than $499*
Freight applies
If cart total is $499* &amp above
Free
*excluding bulky items

Calculate shipping
SECURE PAYMENTS WITH





Master CDM Elite MW, medium wattage lighting system that gives superior, long-lasting white light for both indoor and outdoor use.
This lamp gives twice as much light as a growth plasma lamp.
Documents

Download PDF brochure
Specifications
Colour Code: 942 [CCT of 4200K]
Luminous Flux (Rated) (Min): 33100 lm
Luminous Flux (Rated) (Nom): 35500 lm
Colour Designation: Cool White (CW)
Lumen Maintenance 12000 h (Nom): 82%
Lumen Maintenance 10000 h (Nom): 86%
Lumen Maintenance 2000 h (Nom): 81%
Lumen Maintenance 20000 h: 81%
Lumen Maintenance - 40% Life: 82%
Lumen Maintenance - 5000 h (Nom): 94%
Lumen Maintenance - 10% Life: 96%
Saturated Red: 80
Design Mean Lumens: 31150 lm
Chromaticity Coordinate X (Nom): 0.376
Chromaticity Coordinate Y (Nom): 0.379
Colour Temperature, horizontal (Max): - K
Colour Temperature, horizontal (Min): - K
Colour Temperature, horizontal (Nom): 4140 K
Luminous Efficacy (rated) (Min): 105 lm/W
Luminous Efficacy (rated) (Nom): 113 lm/W
Colour Rendering Index horiz (Min): 90
Colour Rendering Index horiz (Nom): 93
Operating And Electrical
Power (Rated) (Nom): 315W
Lamp Current RunUp (Nom): 4.7A
Ignition Supply Voltage (Max): 4000V
Ignition Peak Voltage (Max): 4000V
Ignition Supply Voltage (Min): 3000V
Re-Ignition Time (Min) (Max): 10min
Ignition Time (Max): 3s
Voltage (Max): 115V
Voltage (Min): 85V
Voltage (Nom): 110V
Controls & Dimming
Run-up Time 90% (Max): 3 min
Approval and Application
Energy Efficiency Label: A+
Picogram Per Lumen Hour: 25 pg/lm.h
Mercury (Hg) Content (Max): 24 mg
Energy Consumption kWh/1000 h: 346 kWh
In The Box
[1] x Philips Master GreenPower CDM-TP MW Lamp - 315W | 942 | PGZ18 | Veg
1-Month Replacement Warranty
If the product is faulty within the warranty period, the product will be replaced with a new one.

Please send the product to the following address on the contact us page. Click Here
Others Also Bought