Grotek Insta-Green - 1L / 4L | NPK: 3-0-0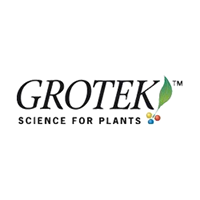 Grotek
OUT OF STOCK
FREE SHIPPING OVER $499*
OFFER:
Save 23%!
Sale Ends in 30 June 2022

If cart total is less than $499*
Freight applies
If cart total is $499* &amp above
Free
*excluding bulky items

Calculate shipping
SECURE PAYMENTS WITH





NPK: 3-0-0
Available in: 1 L / 4 L
Insta-Green™ is designed to help growers when a nitrogen boost is required for their plants. The formula can help reduce yellowing and restore lush green colour to cuttings, seedlings or plants that are showing signs of underfeeding. Use the product until vigour has returned to the plants or as a preventative application. The product is best used as a foliar spray to take full advantage of the additional iron in the formula.
In The Box
[1] x Grotek Insta-Green - 1L / 4L
SHAKE WELL before using. Use as a spray mist on new cuttings or as a pre-treatment for your soil, growing medium or rockwool. Use as a supplement to your existing fertilizer program by adding to your nutrient solution. Be sure to pH balance your water between 5.8-6.2.
Foliar Applications: Mix 15 ml of Insta-Green per 1 L (1 tbsp /1 qt) of water. Use a wetting agent in the solution.
Hydroponics: Mix 5 ml of Insta-Green per 1 L (1 tsp / 1 qt) of nutrient solution.
Soil/Soilless Applications: Mix 5 ml of Insta-Green per 1 L (1 tsp /1 qt) of water.
Soil / Soilless:
4ml / L
(1 tsp / gal)
Hydroponics / Water Culture:
5ml / L
(1.5tsp / gal)
Foliar:
10ml / 4L
(2.5tsp / gal)
Others Also Bought