Dr Greenthumbs GreenSpace Premium Potting Soil - 8L / 27L | premium natural ingredients
Benefits of Nutrient Dense + Microbe Rich Compost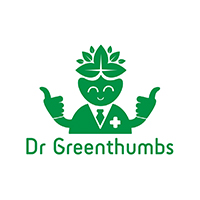 Dr Greenthumbs
IN STOCK
BULKY ITEM | POSTAGE APPLIES
Bulky Item | Postage Applies

If cart total is less than $499*
Freight applies
If cart total is $499* &amp above
Freight applies
*This item is bullky so freight applies

Calculate shipping
SECURE PAYMENTS WITH





Utilising only premium natural ingredients, GreenSpace Potting Soil delivers a consistent experience for gardeners, and a pleasurable one for their plants!
Unlike commercial potting soil, our blend combines the added benefits of nutrient dense + microbe rich compost, organic worm castings & the perfect balance of aeration and peat moss. Delivering results beyond the expectations of even the most seasoned gardener.
Perfect for container gardening of indoor plants, succulents, herbs & vegetables!
For specifically matched and balanced fertiliser options, we suggest you use the GreenSpace Slow Release & Liquid fertiliser range as directed.
In The Box
[1] x Dr Greenthumbs GreenSpace Premium Potting Soil - 8L / 27L | premium natural ingredients