Products You May Need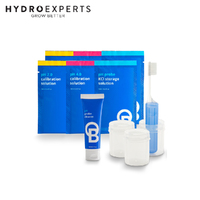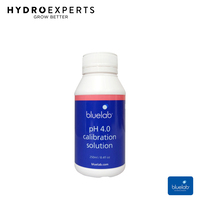 If cart total is less than $499*
Freight applies
If cart total is $499* &amp above
Free
*excluding bulky items

Calculate shipping




The pH level of soils, substrates or media strongly influences crop performance. Do you know what the pH of your soil is?
pH Soil testing made simple! Most soils have a natural buffer for nutrients and pH, but when it goes wrong, it goes really wrong and fast.
Yellow leaves, stunted growth, slow growth, are all signs that the plant is not getting the nutrients they need from the soil. This is often caused by 'lock up'. This is a situation where the plant loses the ability to absorb specific nutrient elements because the pH value of the soil is incorrect.
This needs to be dealt with quickly, so the Bluelab Soil pH Meter is exactly what you need. This handheld meter comes with a replaceable Soil pH Probe and instructions for measuring direct into soils or measuring a soil solution.
Used for cropping, pasture, turf culture, containerized plants, home gardens, orchards, tree farms, greenhouses, propagation culture… anywhere that involves growing plants in soils.
The replaceable soil pH probe can be used to measure the pH value of solutions or nutrient mixes too!
5-year guarantee for Bluelab Soil pH Meter
6-month guarantee for Bluelab Soil pH Probe (Proof of purchase is required)
Specifications
Measurement Range: 0.0 – 14.0 pH
Resolution: 0.1 pH, 1 ̊C / 1 ̊F
Accuracy at 25̊C / 77̊F: ± 0.1 pH
Automatic Temperature Compensation: No
Operating Environment: 0 – 50 ̊C / 32 – 122 ̊F
Calibration: Two point, pH 7.0 & pH 4.0 or pH 10.0
Power Source: 2 x AAA alkaline batteries
Certifications: CE and FCC
Five year free repair or replacement guarantee.
Six months for Soil pH Probe.
In The Box
[1] x Bluelab Soil pH Meter Handheld
Lightweight and portable
Large easy to read display
Simple push button pH calibration
Replaceable soil pH probe included
Successful pH calibration indicator
Over range and under range indicators
2 x AAA alkaline batteries included
Auto off function
Low battery indicator