Apera EC60-Z Smart Conductivity/TDS Tester Powered by ZenTest Mobile App
Data Logging | Cloud Based Data Management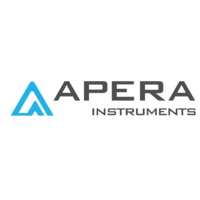 If cart total is less than $499*
Freight applies
If cart total is $499* &amp above
Free
*excluding bulky items

Calculate shipping
SECURE PAYMENTS WITH





The APERA Instruments EC60-Z Smart EC- Tester is the latest generation of instruments that make water analysis even easier and more effective. Reliable and accurate tests for conductivity, ORP, TDS, salinity, resistance and temperature are less complicated than ever. Simply connect the tester to your smartphone, the step-by-step guide will guide you through the measurement.
Electrodes adopt firm platinum black coated sensors- accurate and durable
Alarm function when the measuring range is exceeded
Various display modes in the app to allow accurate reading or to get a quick overview of the measurement process
Cloud data management, share your measurement and calibration data directly via email
Step-by-step instructions
Compatible with EC60-DE
Meter can also be used without a smartphone
Specifications
mV

Measuring Range: ±1000 mV
Accuracy: ±0.2 % F.S.
Conductivity

Measuring Range: 0 to 20 mS/cm
Accuracy: ±1 % F.S.
Calibration: Automatic 1- to 3-Point-Calibration
TDS

Measuring Range: 0 ppm to 10.0 ppt
TDS-Factor: 0.4 bis 1.0
Salinity

Measuring Range: 0 to 10.0 ppt
Resistivity

Measuring Range: 50 Ωcm to 20 MΩcm
Temperature

Measuring Range: 0 to 50 ˚C
Others

Temperature compensation: 0 to 50 ˚C
Power Supply: 4 × AAA Batteries
IP Rating: IP67 (waterproof and dustproof)
Battery Life: up to 1000 h
Dimensions: 40 × 40 × 178 mm (with carrying case 255 × 210 × 50 mm)
Weight: 133 g (with carrying case 800 g)
In The Box
EC60-Z
Calibration solutions (1413 μS/cm; 12.88 mS/cm, per 50 ml)
2 Calibration bottles
Lanyard
Carrying Case
1-Year Replacement
Warranty If the product is faulty within the warranty period, the product will be replaced with a new one.
Please send the product to the following address on the contact us page.