Apera Smart Pocket pH Tester - PH60-Z | Bluetooth | Powered by ZenTest Mobile App
Data Logging | Cloud Based Data Management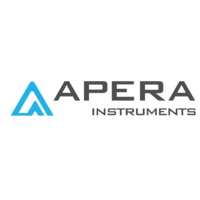 If cart total is less than $499*
Freight applies
If cart total is $499* &amp above
Free
*excluding bulky items

Calculate shipping




The Apera PC60-Z Smart Multi-parameter Pocket Tester is the next-generation water tester designed for providing seamless water test experience. Reliable and accurate tests for pH, conductivity, ORP, TDS, Salinity, resistivity and temperature have become easier than ever. Say goodbye to all the hassle and tedious manual reading when performing water analysis. Just connect the tester to your smart phone, the step-by-step smart guides will lead you to become a water test professional with just a few taps.
Save and share your measurement and calibration data right on your phone via email.
All the data will never be lost thanks to the cloud-based system.
Specifications
Technical Specifications
pH

Measuring Range: -2.00 to 16.00
Accuracy: ±0.01 ±1 digit
Calibration: Automatic 1- to 3-Point-Calibration
Temperature

Measuring Range: 0 to 50 ˚C
Others

Temperature compensation: 0 to 50 ˚C
Power Supply: 4 × AAA Batteries
IP Rating: IP67 (waterproof and dustproof)
Battery Life: up to 1000 h
Dimensions: 40×40×178 mm (with carrying case 255×210×50 mm)
Weight: 133 g (with carrying case 800 g)
In The Box
PC60-Z
Calibration solutions (pH 7/ pH 4, per 50 ml)
Calibration solutions (1413 μS/cm; 12.88 mS/cm, per 50 ml)
4 Calibration bottles
3M KCL Electrode storage solution
Lanyard
Carrying Case