Hydro Experts COVID-19 UPDATE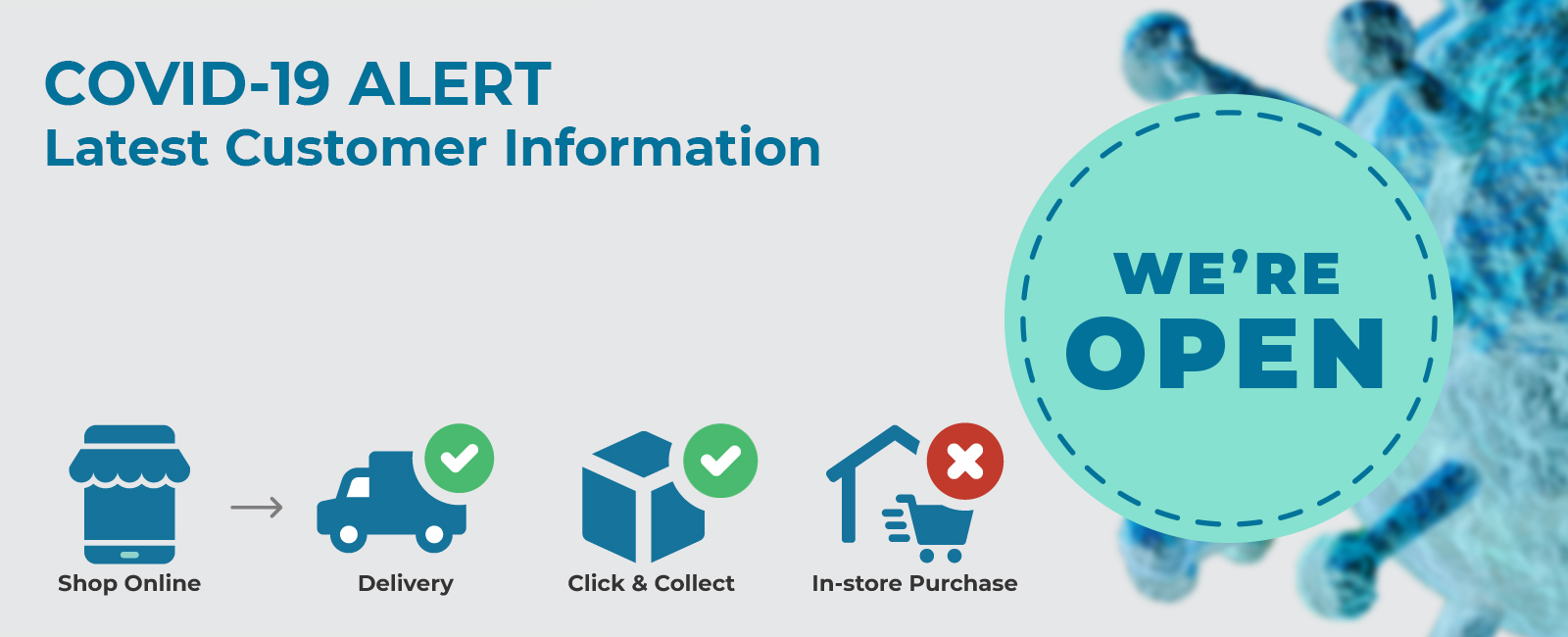 Dear Customer,
The COVID-19 Coronavirus was an unexpected shock to all of us. During difficult times like these, communication with our customers becomes even more important. We are fortunate thus far to have been able to continue to operate in this environment and are happy to be in a position to continue to support our customers.
We would like to inform our customers that due to COVID-19, our service for Click & Collect and In-Store Purchase will not be available from Friday, 30th July 2021 until the further updates. Orders selected for Click & Collect and In-Store Purchase will be available to collect only after cease of the restriction. During this difficult time, we highly recommend choosing a delivery service instead. Due to the lockdown and increased restriction, the orders will be dispatched on time, however, there might be some delays in the delivery of the orders.
Our team has been developing policies, procedures, and preventive measures to minimize risks – which includes and is not limited to:
SAFETY MEASURE
To ensure our customer feels safe and secure, Our team members are tested for COVID 19 twice in a week, not only that team members are well equipped with face mask, and gloves at all times.
CLICK & COLLECT
At this point in COVID- 19, the government has expanded the restriction for indoor and outdoor venues We are open for ONLINE purchases and CLICK & COLLECT only with a FACE MASK and Service NSW QR code CHECK-IN as mandatory for everyone.
IN-STORE PURCHASE
Due to the current restriction, Our SHOWROOM is closed until further notice. We urge our customers to use our website.
DELIVERY & RETURNS
We've been informed by the Australian Post and other Courier Sevices that due to the extended COVID-19 restrictions in NSW, some delays may impact your order. See their last update here.
CUSTOMER SERVICE INQUIRIES
Our customer service team is still responding to your needs, but please be patient during these challenging times. We are receiving a large number of emails and we will do our best to reply to you within the same day or the next 1 to 2 days. If you have any queries or need our advice on the products:
For General Enquiry - Click Here
For Sales Enquiry - Click Here
For After Sales & Support Enquiry - Click Here
Additionally, we will continue to follow guidance from local authorities regarding further developments.
Your peace of mind is of utmost importance to us and we hope this better informs you of the additional measures we have put in place with the safety of customers and employees in mind. Please let us know if we can be of any further assistance.
Please stay home and stay safe!
With kind regards,
Thank You
Hydro Experts